Why Co-Manage Scoliosis Patients?
Doctor's refer here because we don't 'steal' your patients. Dr. Trosclair prescribes them scoliosis exercises and mild traction based on their exact curve types they can then do at their home. He also fits them for a 3D CAM/CAD over-corrective brace to improve the curves while they grow.  Then they go back to your clinic for adjustments, pain management (if any) and only follow-up with Scoliosis Center of LA periodically.

Unique Method for Scoliosis
You're Picking The Right Clinic
Below is the summary of this whole page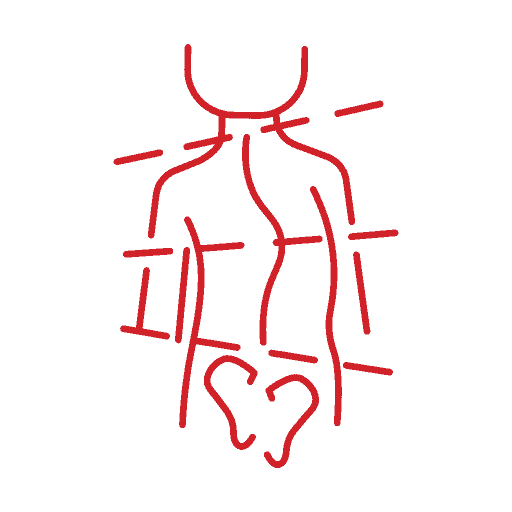 Early Detection
When a parent or doctor sees the first signs of scoliosis, it's best to start treatment now because small curves are corrected easier.
Benefits of Treatment Here
Your posture will improve, curve progression is slowed, cosmetic benefits as you age and you'll have less pain and discomfort.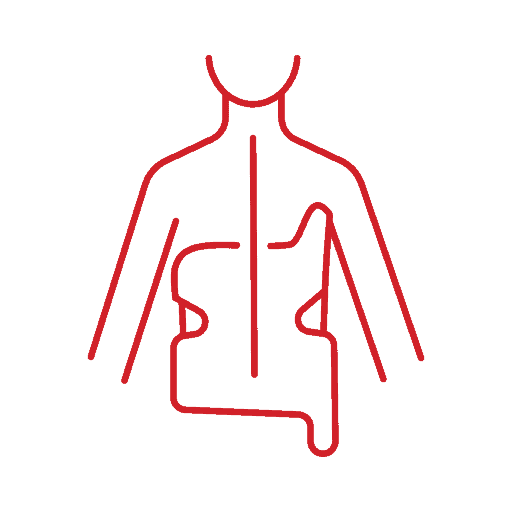 Bracing For All Ages
While children do have to wear a brace for 20+ hours a day, adults only need 3-6 hours. Our braces are lightweight, have padding and work.
Our Unique Method
ScoliBalance® is used to teach overcorrection posture and exercises. ScoliBrace® is used to hold the mirrored position and put correction into the spine. We do provide a weekly taping method developed in Germany that uses kinesiology tape to support posture when brace compliance doesn't happen.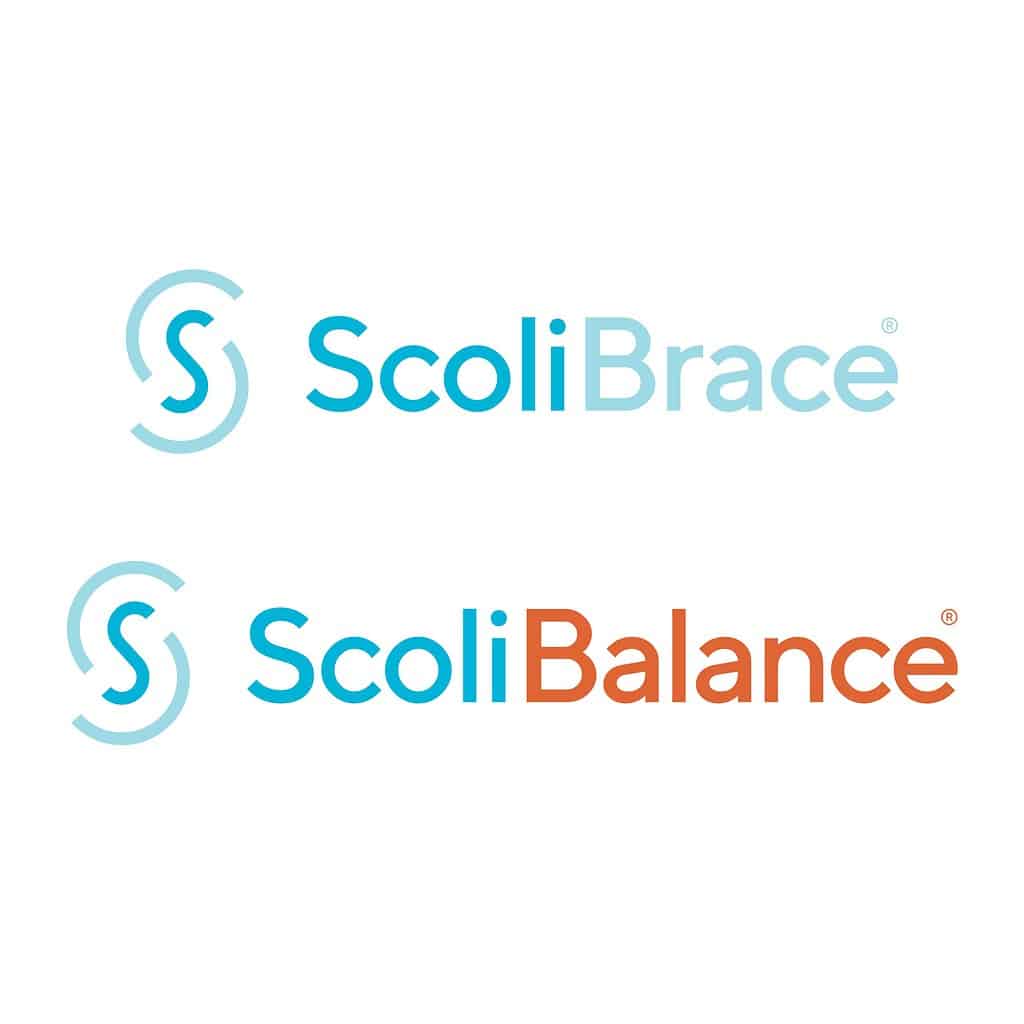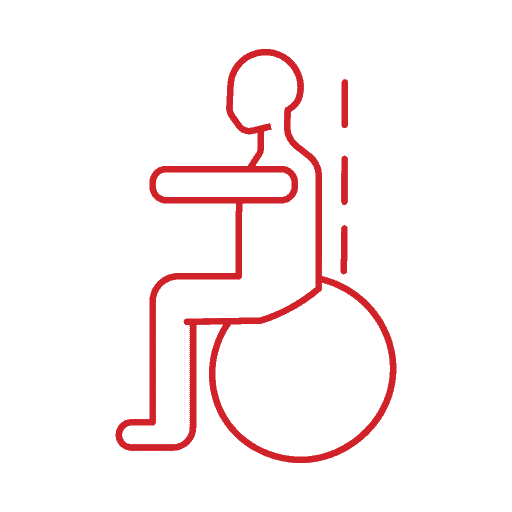 Stop Surgery & Improve Balance
Nobody wants to have rods put into their back as a kid or as an adult. Our goal is to make lasting changes so you have more symmetry, better balance, pain relief and overall a straighter curve that doesn't progress to surgery.
In-Brace Correction is normally 48% but we see 63%.
Out-of-Brace curves achieved 37.60% improvement if their curves are 20°-40°.  
Results: curve correction: 76.9%, curve stabilization: 23.1%, curve progression 0%
References:
1. Optimising Full-time Brace Treatment of Idiopathic Scoliosis (IS) using In-Brace Correction (IBC) as a predictor of brace efficacy. A J Mills , S V Hewitt, A A Cole. British Scoliosis Society November 2022.
2. Can Modern Bracing Achieve True Cobb angle Correction in Idiopathic Scoliosis (IS)? A J Mills , S V Hewitt, A A Cole. British Scoliosis Society November  2022.
Certifications that Make A Difference
Scoliosis and Kyphosis treatment take longer than usual and require extra training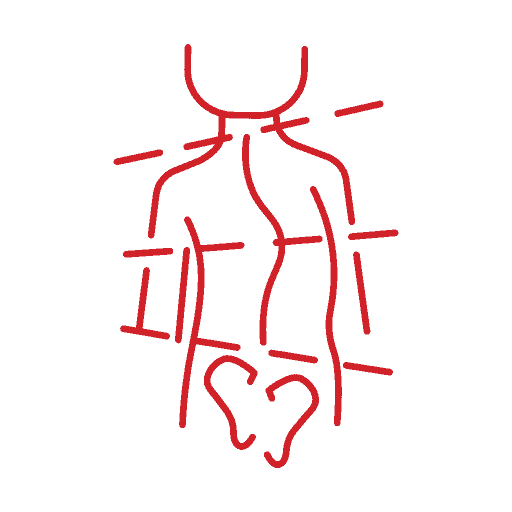 Dr. Justin is certified in the corrective scoliosis exercise method, ScoliBalance, which combines the five most well-known scoliosis therapies with SOSORT guidelines and clinicians' practical experience. ScoliBalance includes corrective motions called Over Correction or Mirror Image, specific exercises, and mild home traction to bring about 3D changes in the spine.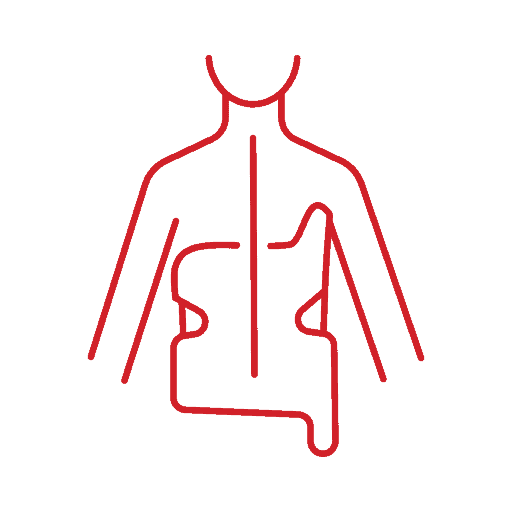 ScoliBrace brace is designed to put the patient's spine in a mirror image posture. It is completely customized to each patient's specific curve and body type using 3D CAM/CAD technology, which ensures a precise and comfortable fit. The ScoliBrace works by applying pressure to certain areas of the spine, which helps to correct the curvature and improve posture. It can be used by kids or adults and for hyperkyphosis.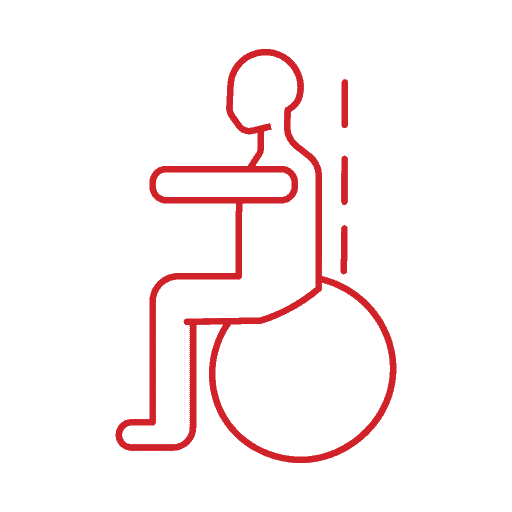 This method helps both children and adults to achieve real postural and structural changes. Children can lead normal life and still play sports. The curves improve throughout their growth spurts. With adults they experienc a reduction in pain, improved mobility, and improved posture that can reduce the chance for falls.

Scoliosis is First found in children
Common Scoliosis Treatments for Children

It's never been so easy and convenient to pass a referral. Schedule online below
Adult Treatment for Painful Scoliosis and kyphosis
Adults & Elderly Can Need Braces Too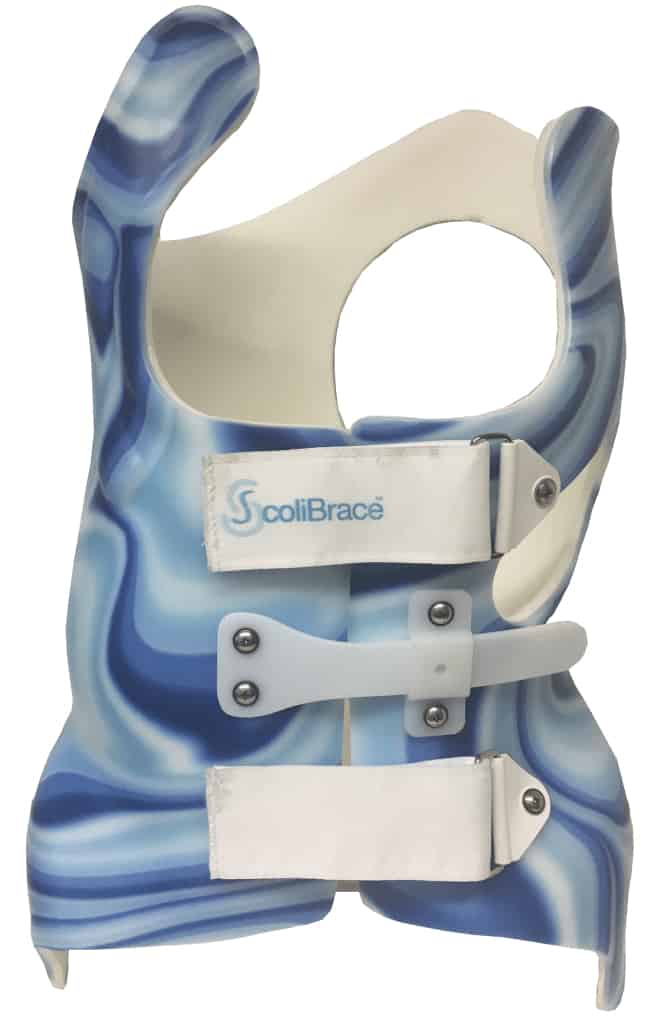 ScoliBrace - Specialized Over-Corrective Bracing Using 3d CAM/CAD Technology
Why ScoliBrace Is the Best Choice for Your Patients
ScoliBrace is a 3D custom-designed and made brace that utilizes an over-corrective approach and spinal coupling to achieve superior results in the non-surgical treatment of scoliosis. It is manufactured with cutting-edge CAM technology, ensuring accuracy and consistency of quality throughout the manufacturing process. Patient-friendly in design and available in unique colors and patterns, ScoliBrace has shown superior clinical results in reducing curves, improving posture and body symmetry, reducing pain, and enhancing appearance. Its approach combines the best technology, evidence-based techniques, and experienced clinicians to achieve the best possible outcomes for scoliosis patients.
You Retain The Patient - Dr. Justin Does The Scoliosis Treatment - Call Today
"I was having severe burning pain in the right leg, groin and gluts for several years. I had tried everything from reflexology to acupuncture to adjustments from chiropractors and only found temporary relief (approx 2 days). I couldn't dance (which I love to do) anymore, some days I could barely walk and many nights no sleep due to the nonstop pain. Dr. Trosclair came visit my place of work one day and he mentioned spinal decompression so I decided to give him a chance. It is an absolute miracle what 10 visits have done for my physical and emotional well-being! I have no more pain! I do not have to take Advil all day long. I sleep and can walk 45 minutes per day! And I Can DANCE!!!
I was having trouble walking even through a grocery store. I have a bad kyphosis / scoliosis and at this point the doctors were just trying to give me medicine and to live with it. I'm in my late '60s so surgery is kind of out of the question. I saw his sign driving by and decided to make a call. And no time I was actually able to outpace my husband walking in the grocery store and I haven't felt this good in years.
Mr. Dao was experiencing low back pain right above the tailbone. He drove 3 hours to the million+ capital city and also to another city 2 hours away. Both places gave him injections and acupuncture and cupping but after a few days the pain has kept coming back. He heard there was an American doctor in a small town of 200,000 people and was trained for spine pain. After several treatments he was pain free. The delight on his face and enthusiasm with the results was a great reminder of just how powerful and transformational chiropractic care can be for someone's life
You do the adjusting and I do the brace and special exercises
Refer With Confidence - Expert Care and the Patient Returns to You
I don't want to keep your patient coming to me forever. With our comprehensive approach, most patients can be examined and scanned for a brace on the first visit along with being taught curve specific postural exercises. Video consults allow for remote follow-up to teach exercise progressions as weeks go by. Patients only need to return for the fitting and quarterly check-ins. Trust Dr. Justin, the only ScoliCare certified practitioner in a 3 state radius.
Timing is Crucial: Early Intervention Before Rapid Growth Can Be The Difference of Surgery or Not
Understanding the Basics of Scoliosis
Scoliosis is a condition in which an individual's spine has lateral, or side to side curvature, and can occur at many levels of the spine.
80-85% of scoliosis cases are idiopathic, and scoliosis can also be classified as congenital or neuromuscular.
Scoliosis can be mild 10° to 25°, moderate 26° to 40° or severe above 40°, depending on the degree of the spinal curvature.
Mild scoliosis has a risk of progression 22% after curve reaches 20°, and symptoms include tilted head, uneven shoulders or hips, forward head posture, uneven leg lengths, and cosmetic deformity
Moderate scoliosis has a higher risk of progression (68%) than mild scoliosis, and symptoms include more uneven shoulders or hips, bigger rib hump, fatigue after physical activity, pain in the spine and headaches. Bracing is the most common treatment, over corrective braces like ScoliBrace work best.
Severe scoliosis has a 90% risk of progression, and symptoms include a visibly curved spine, torso rotation, rib hump, fatigue, clumsiness, pain, and headaches. Surgery is often recommended for severe scoliosis.
Growth and Interventions To Prevent Surgery
Non-surgical scoliosis treatment in children and adolescents
Scoliosis treatment in children and adolescents can be done effectively without surgery, and no curve should be ignored.
Comprehensive scoliosis treatment allows the child to stay in control of the scoliosis by addressing the root cause, using a brace and scoliosis exercises.
Scientific research contradicts "watch and wait" as a safe treatment, and instead recommends early intervention comprising of physiotherapy and bracing to avoid surgery in most cases.
The best treatment is prevention by treating scoliosis the moment it is discovered.
Utilizing growth spurt to straighten the spine
Adolescent idiopathic scoliosis worsens rapidly with growth, but the pubertal growth spurt can be utilized to straighten the spine instead of allowing it to worsen.
The faster a child grows, the faster scoliosis worsens/   progresses.
The peak rates of growth occur within a very small time frame of 1.5 – 2.5 years, which is the window of opportunity. This is where most scoliosis cases are either won or lost.
The success rate of scoliosis treatment is directly related to how early treatment begins.
Early detection and intervention
The success rate of scoliosis treatment is directly related to how early treatment begins.
The longer scoliosis is present, the more "stuck" it becomes due to ligaments and muscles becoming short and stiff, and bones becoming asymmetric.
The younger the child and the larger the scoliosis, the greater the risk of progression.
Determining a child's Risser helps determine where they are in their growth, as well as their risk of progression.
It is important to take into consideration multiple factors when assessing the risk of scoliosis progression and potential need for treatment, including the magnitude and pattern of the curve, age, gender, and skeletal maturity.
Bracing as an effective treatment option
A brace is the only tool proven to work for curves over 25 degrees.
Successful brace treatment depends on how straight the brace makes the spine.
Multiple recent scientific studies have confirmed that bracing has been shown to be effective when worn 23/7.
The smaller the curve can become before adulthood, the less it will potentially progress in adulthood.
Non-surgical treatment options such as ScoliBrace OverCorrective bracing and specialized exercises, ScoliBalance, have been shown to be effective in preventing scoliosis progression and improving spinal alignment.
chiropractor with hospital experience
Meet Dr. Justin Trosclair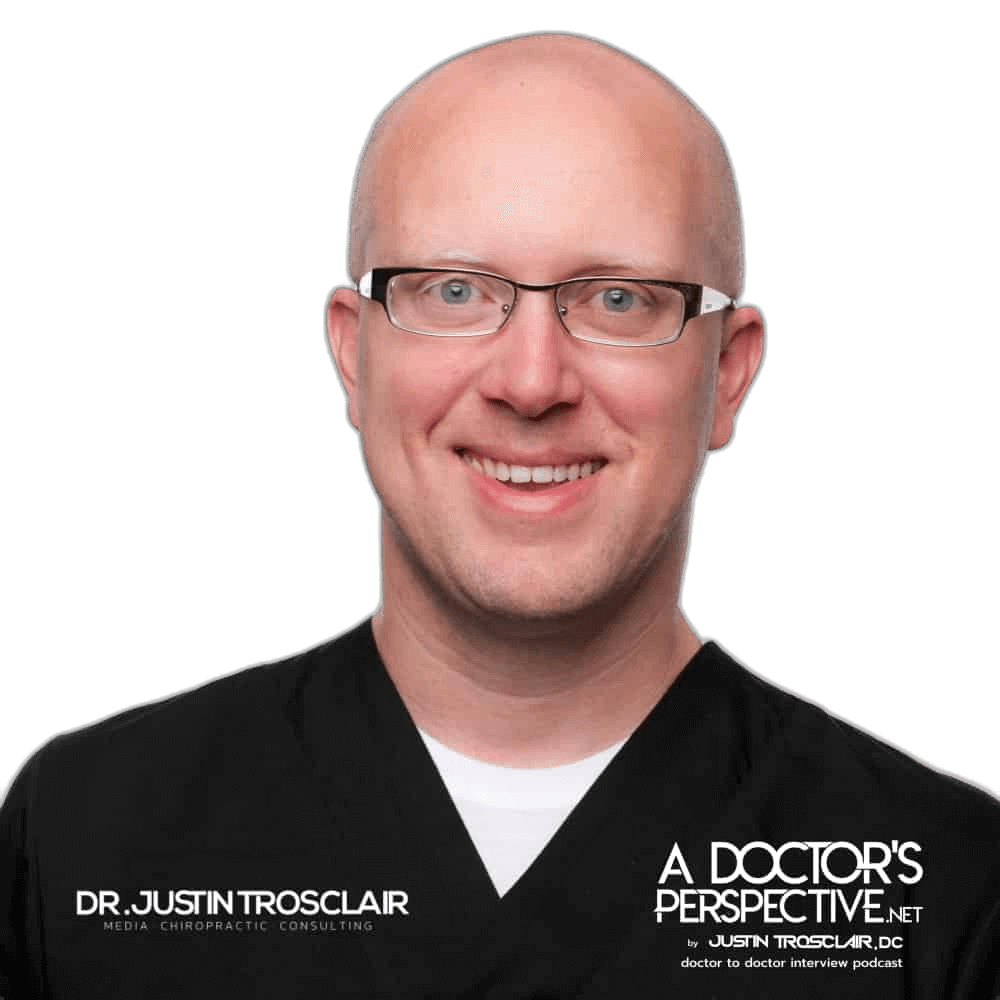 Born & raised in Breaux Bridge, he attended LSU and obtained the chiropractic degree in Texas in 2007.  He spent 6 years in Denver, CO at his private practice. Once he sold it, he spent 5 years in a hospital TCM Department in Yunnan, China. He then ventured to a private clinic in Germany furthering his skills in a unique scoliosis chiropractic technique. He is certified Basic Level 1 in Scolibalance corrective scoliosis exercises.
Dr. Trosclair has many years of experience evaluating and treating nearly 7000 patients for various neck and back pain aliments with chiropractic adjustments, muscle work and exercises.
All those years have come full circle to be able to offer you the best treatment available from the comfort of your home or convenience of your office.
Dr. Trosclair's Past Interviews















practiced in germany, china, & Usa
Books Authored by Dr. Justin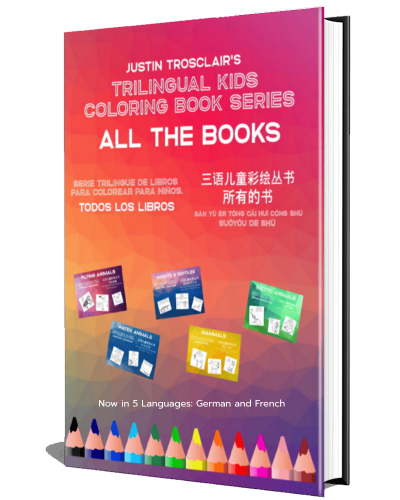 over 200 pages of animals and insects that kids can color that have the name in 5 languages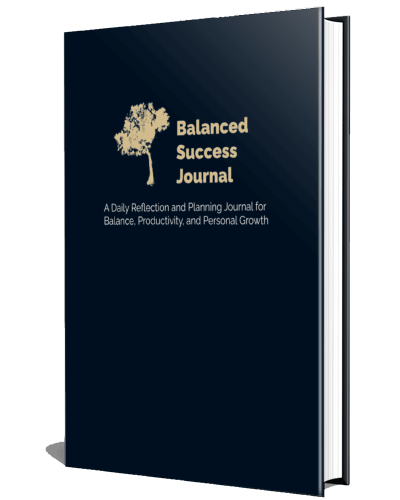 A Daily Reflection and Planning Journal for Balance, Productivity, and Personal Growth