Testimonials, Reviews, Success Stories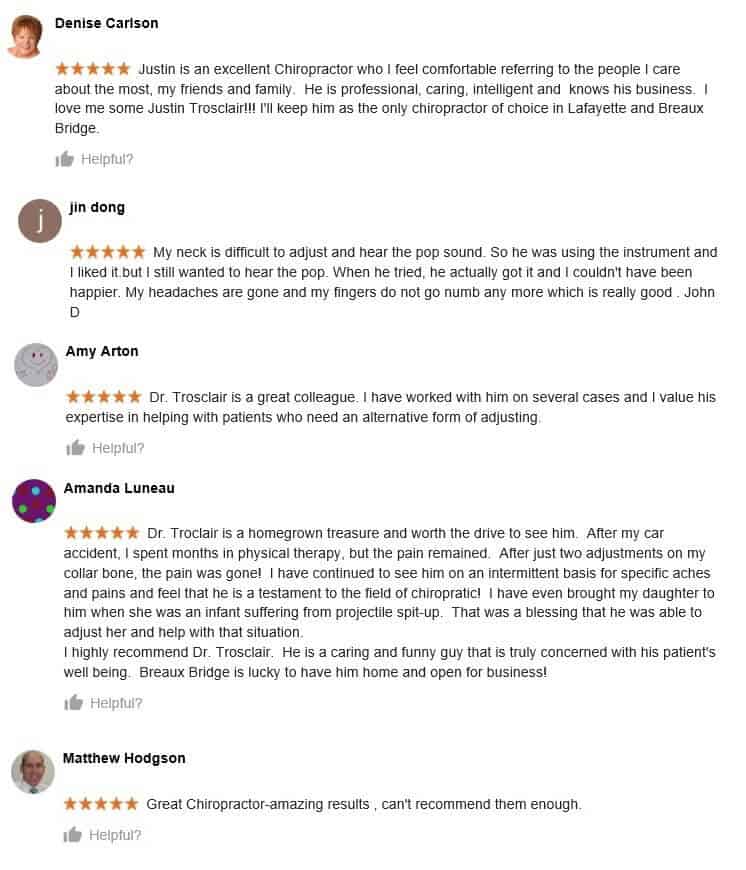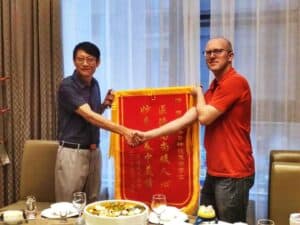 Received the Prestigious Red banner from the hospital President;
医德高尚 high medical ethics,
暖人心 heartwarming,
妙手回春 brilliant, doctor,
中美情 China -USA relationship
Mr. Young got relief from headaches so he could study better.
I've had to study more recently and my neck pain and headaches was causing me to take frequent breaks and interfering with my schoolwork. My mom took me to see Dr. Justin. I'm so glad he is in our community. In 5 visits I am back to normal.
I was having trouble walking even through a grocery store. I have a bad kyphosis / scoliosis and at this point the doctors were just trying to give me medicine and to live with it. I'm in my late '60s so surgery is kind of out of the question. I saw his sign driving by and decided to make a call. And no time I was actually able to outpace my husband walking in the grocery store and I haven't felt this good in years.
-Pearl, Lafayette, LA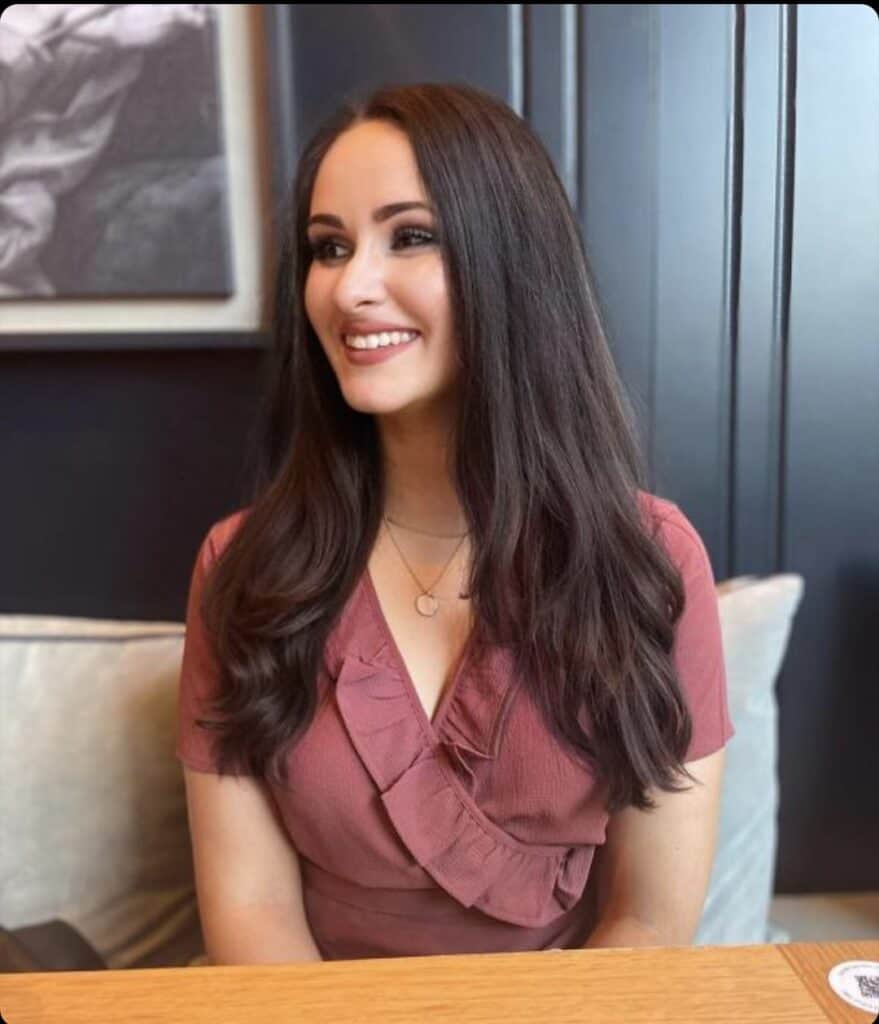 GET IN TOUCH
Call for a Free Consultation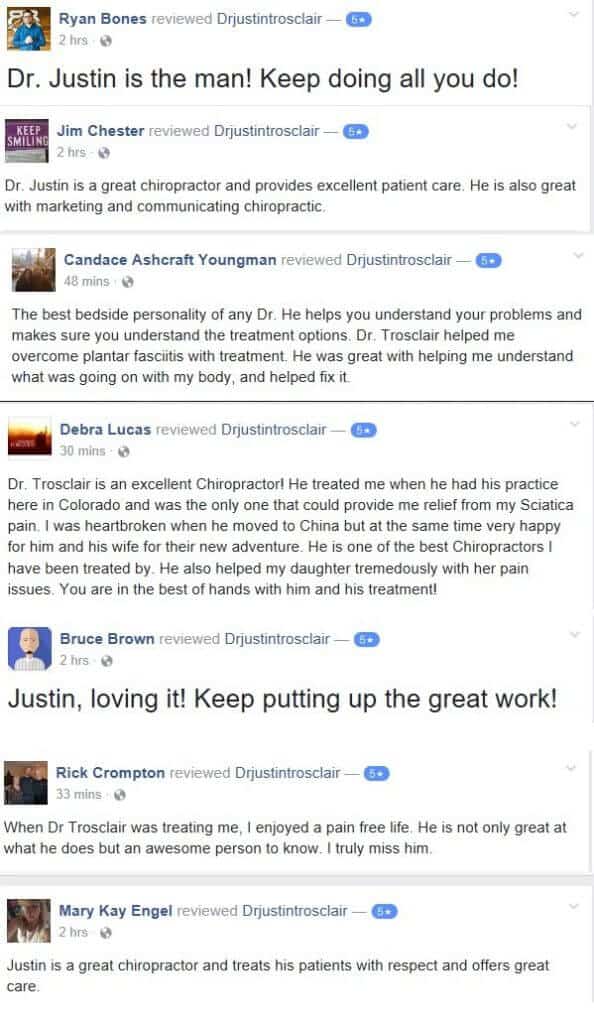 Dizziness and Headaches Relief for 3 Years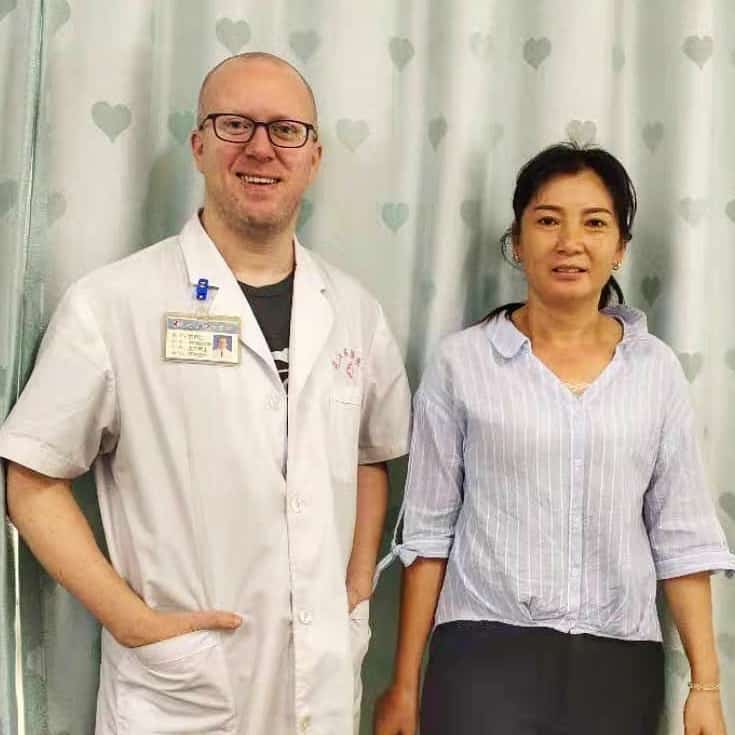 Mrs. Shi has a 0.3 cm neck vertebrae bulge at C4-5 as well as a loss of cervical curve. She got relief from her daily dizziness and headaches 3 years ago from Dr. Justin Trosclair chiropractic treatments. She came back for 3 visits and her same symptoms are resolved once again.

Mrs. Shi
---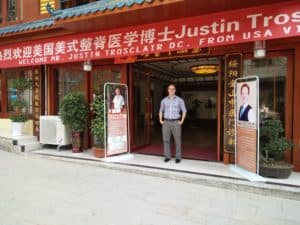 ---
Drove 5 hours For Relief From my Back Pain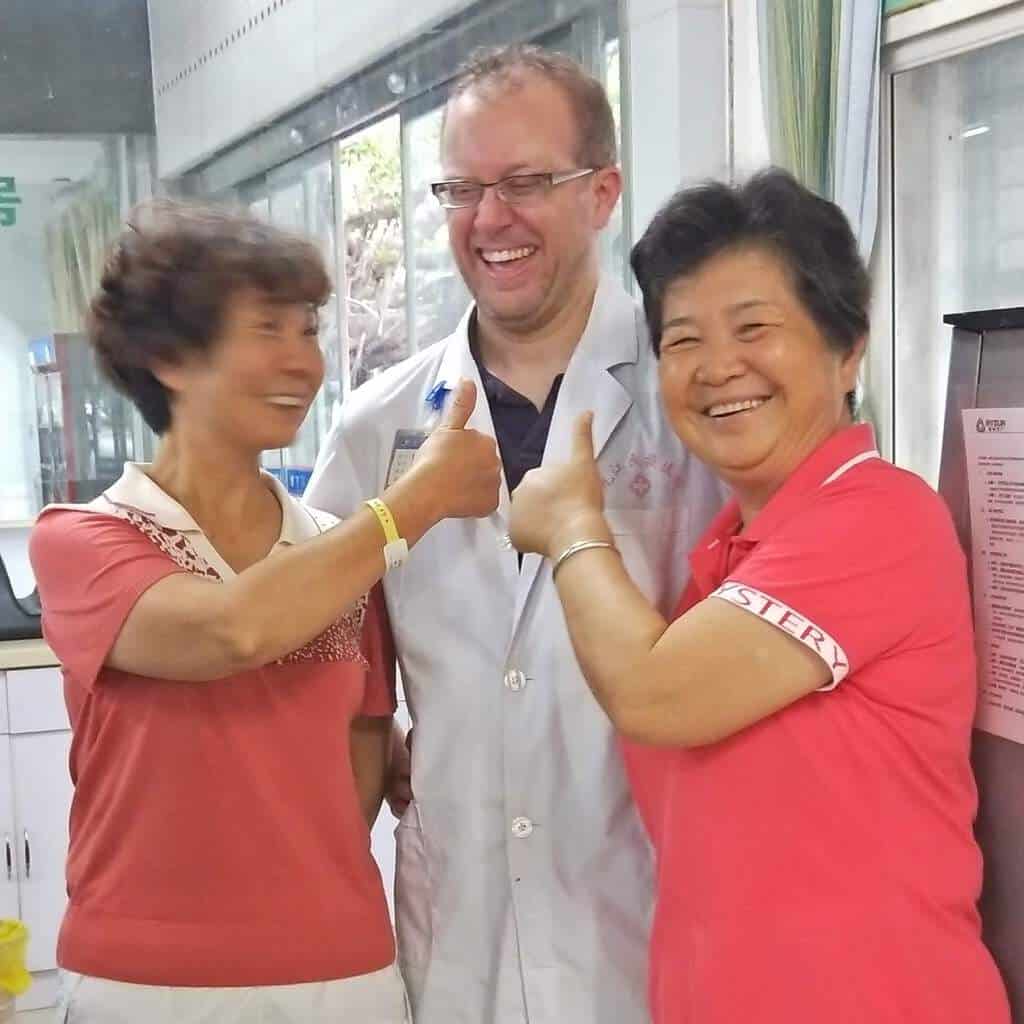 I take care of my grandkids full time. All that bending over has gotten my back hurting and numbness in my legs. I've tried the TCM department in town but it just hasn't worked. I came visit the foreigner and he got be pain free. As a bonus he and his wife are just so lovely and we enjoyed talking with them. Hopefully they will come visit us in Pu'er the home of the best tea in China sometime after their baby is born.

-Zhang and Hu
I'm so happy this laowei is in my town. I could barely do my job.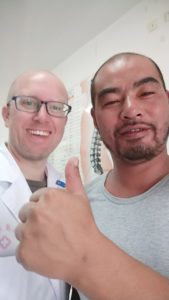 My name is Mr. Dai and I work at the natural hot springs restaurant. I have to bend over to scoop out the water after guests leave the table. My leg pain got so bad I stopped being able to stand straight and could not do my job well. In fact my boss made me go to the hospital for treatment with the foreign doctor. After a week of decompression and Dr. Justin's treatments, I was standing straight and returned to my job.

Mr. Dai
No vertigo for 3 years, I do my exercises, felt a little pain- got adjusted again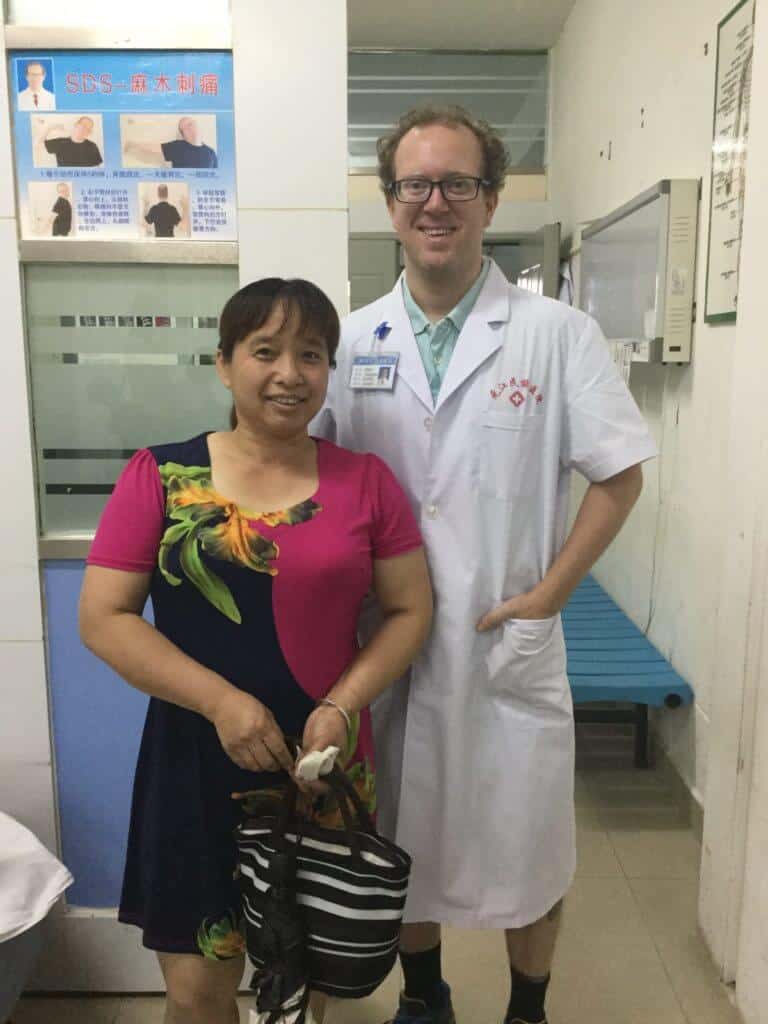 Mrs. Bai Mai came see me back in 2013 for severe dizziness and vertigo symptoms accompanied by headaches. The first 10 visits she felt a huge reduction in all symptoms. The second ten the rest of her symptoms subsided. She has been doing the neck exercises we taught her and just now, July 2016, she felt some neck soreness. She has come in two visits and is back to her stabilized self.

Mrs. Bai Ma
---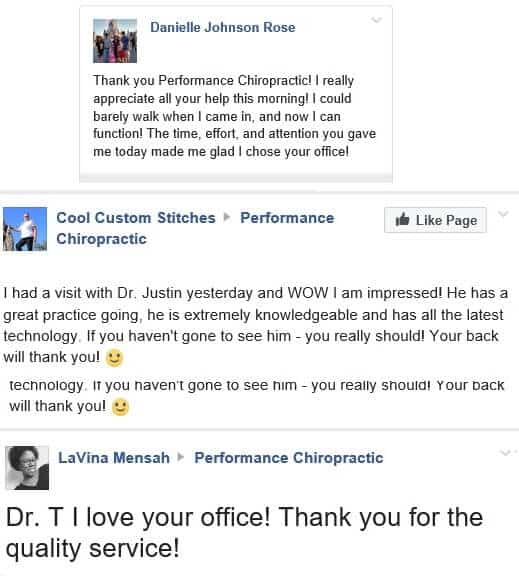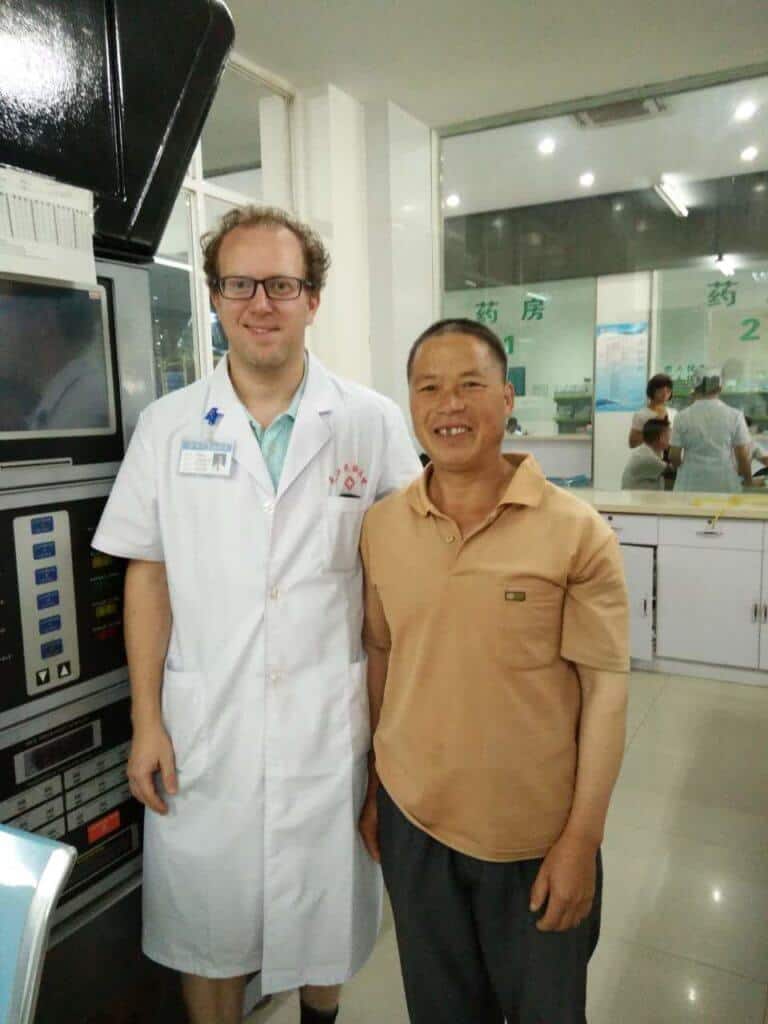 "Mr. Dao was experiencing low back pain right above the tailbone. He drove 3 hours to the million+ capital city and also to another city 2 hours away. Both places gave him injections and acupuncture and cupping but after a few days the pain has kept coming back. He heard there was an American doctor in a small town of 200,000 people and was trained for spine pain. After several treatments he was pain free. The delight on his face and enthusiasm with the results was a great reminder of just how powerful and transformational chiropractic care can be for someone's life"

"Only place I could find relief was in the town 3 hours from the capital city"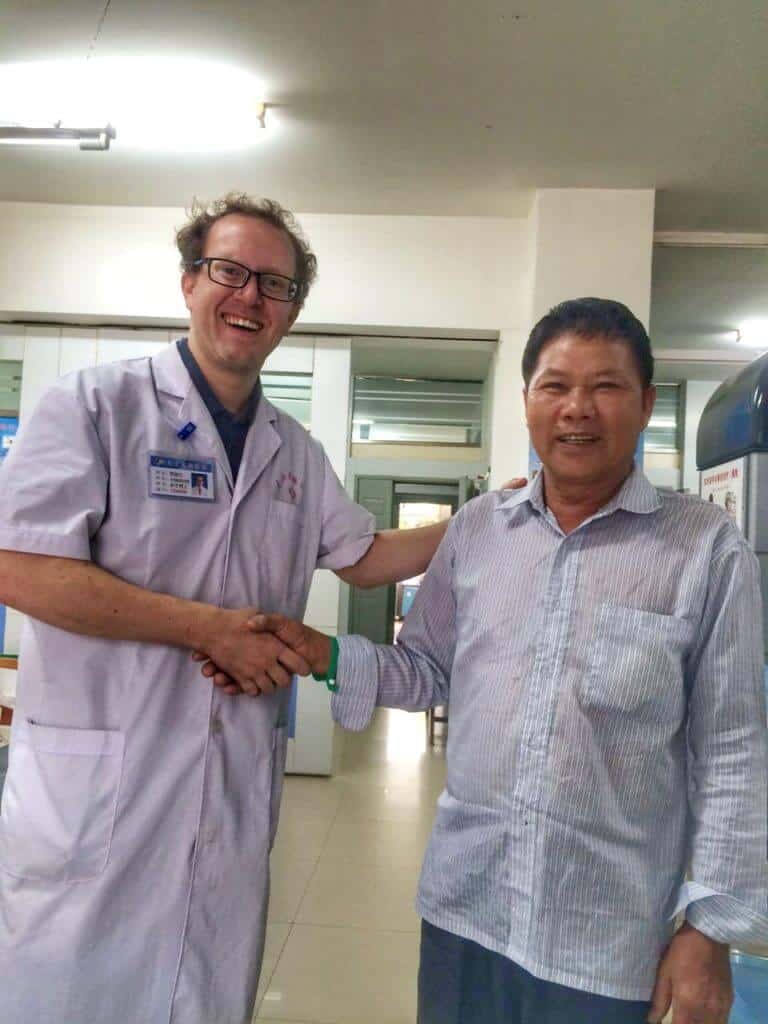 ---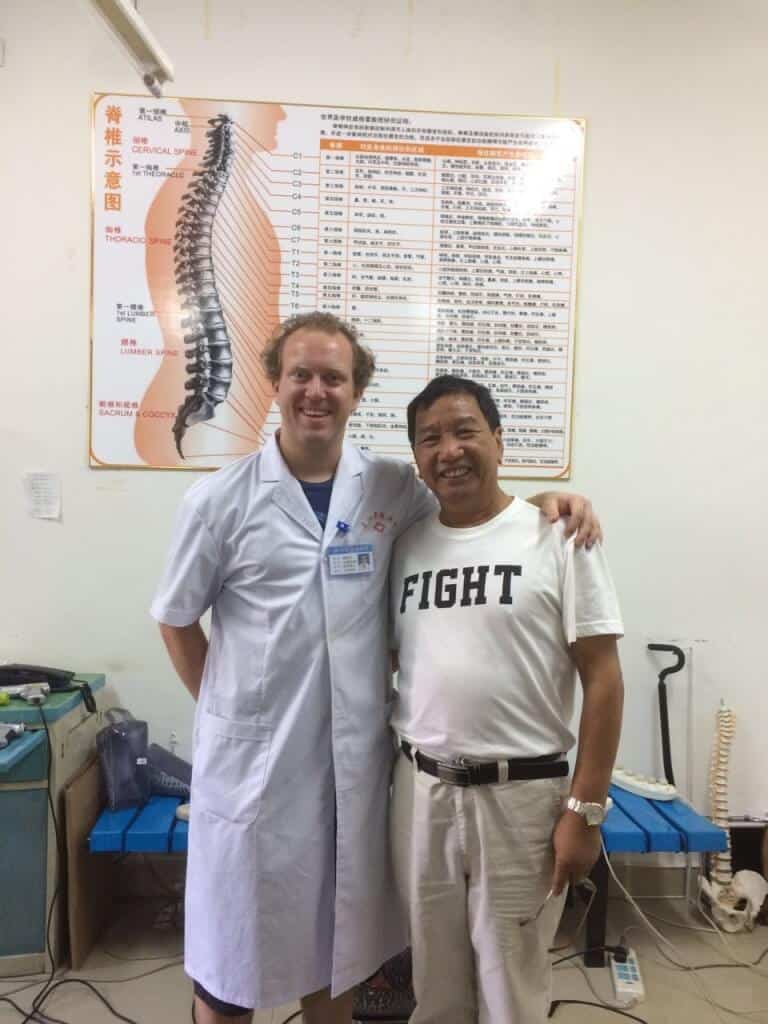 "Mr. Yang came to the hospital suffering from severe neck pain and dizziness. When trying to lay on the table he would have to grip his neck to provide stability and relief. The x-rays came back clear for fractures and tumors but he did have an obviously high second vertebrae on one side and his occiput was stuck in an extension position (like looking up). I used the impulse iQ exclusively and after two visits his neck pain was under control and didn't have to hold it anymore. Two more visits later and he no longer had dizziness. We were both very pleased with the speedy and satisfactory results."

"Quick recovery from dizziness and severe neck pain."
---
When I first saw Dr. Trosclair I was having a host of problems from TMJ pain, costochondritis, neck pain, and scar adhesions from my c Section that would cause pain. He helped me to feel like my old self in Just a few months. All of my pain disappeared. His methods were very gentle and non intimidating and also combined some physical therapy. Thanks to him I feel like a new person!

Ashley Babin, Lafayette,LA
Fixed my Knee and Passed my Employer Physical Test
I was preparing for my annual physical endurance test with my employer but kept battling knee pain and swelling. After five treatment sessions with Dr Trosclair, I was pain free and have been so ever since. Passed my test as well.

Joe. R, North Louisiana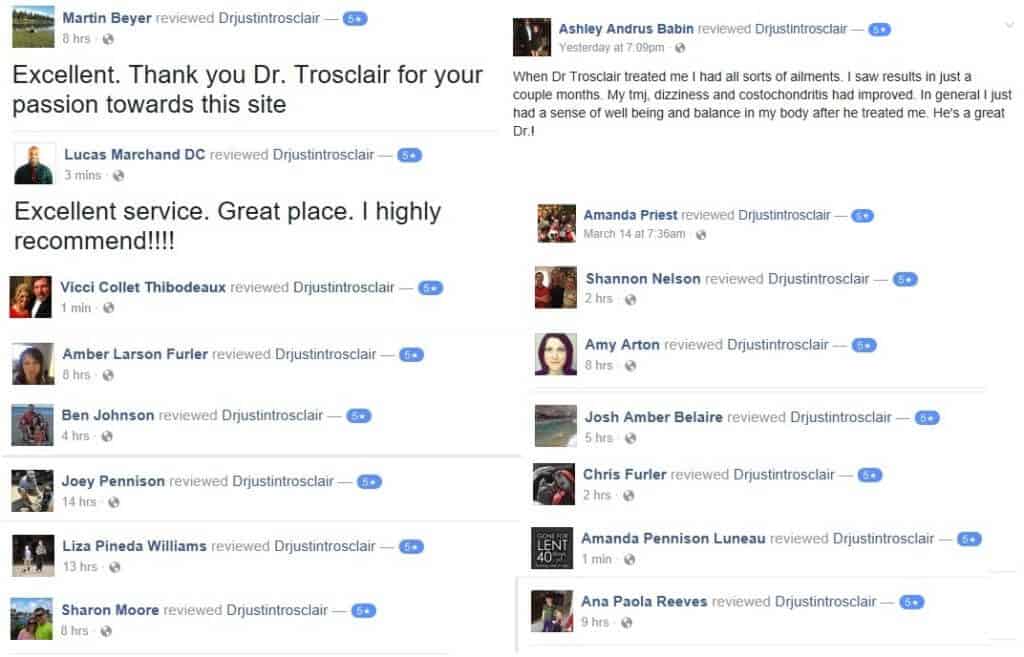 "Spinal Decompression helped me Sleep and Dance once again"
"I was having severe burning pain in the right leg, groin and gluts for several years. I had tried everything from reflexology to acupuncture to adjustments from chiropractors and only found temporary relief (approx 2 days). I couldn't dance (which I love to do) anymore, some days I could barely walk and many nights no sleep due to the nonstop pain. Dr. Trosclair came visit my place of work one day and he mentioned spinal decompression so I decided to give him a chance. It is an absolute miracle what 10 visits have done for my physical and emotional well-being! I have no more pain! I do not have to take Advil all day long. I sleep and can walk 45 minutes per day! And I Can DANCE!!!"
-Juliane Dressel, St.Martinville, LA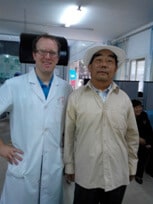 Mr. Lee: I didn't want to come to the hospital, even though my daughter in law went and got relief. She said the exam was free and tricked me to at least get checked out. I've had my back pain for so long I really didn't think anything would help, even the American Doctor. Three visits in and I'm able to walk much better and have significant pain relief.
Mr. Tang: When I first came to the hospital I walked bent over and with a limp. I couldn't walk like a normal person. I was suffering with a bulging disc. After going through exercises and decompression and adjustments I am able to walk normal again and the pain is gone. I am much much better.
[one_half] [box type="shadow"]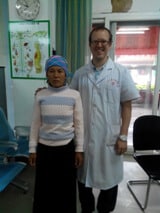 Mrs. Zhang: I came here with intense back pain. After my second visit I wanted to quit coming because my pain was nearly gone. I finished my course of treatment and am back to farming like normal. [/box][/one_half]
Mrs. Dao: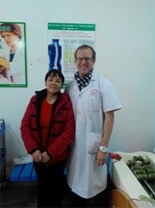 I suffer from asthma and have neck pain that prevents me from turning my head. Now I can turn freely and I am able to take deeper breathes than I have in years.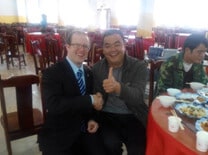 Mr. Dao: I can't walk correctly because I can't lift my foot up (he has drop foot) for the past four years and now my leg is numb. Dr. Trosclair has gotten my leg to where I can feel it normally again. It's still to early to see if the foot will work again but he helped me make a strap so I can walk easier. I'm so thankful for that helpful advice.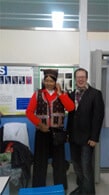 Mrs. Bai: I came in with headaches, hip pain and low back pain. The headaches went away pretty quick. Finally, my hip pain went away. Now I am back to farming like usual without my hip and low back causing me to quit early. I've regained my life.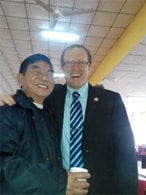 Mr. Tong: I was having sciatica pain so bad that I couldn't sleep, lie down, sit, walk or anything. After the treatment however, I am a new man and sleeping great. All the nurses were great and the American doctor has amazing hands.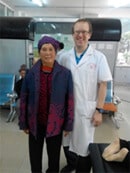 Mrs. Yang: I'm so thankful, I'm so happy that the American treatment worked. I could not cook or eat without pain and much difficulty. Now I can cook and eat normally and my life is easier and joyful again.
"Stopped Aspartame and My Back, Joint, and Muscle Pains Are Resolving!"
"I am so grateful for all your help with my back earlier this year. We were able to get it to a point where I could tolerate things. Then last week, I heard something said on the radio that triggered a question of, "Could it be the diet soda I've been drinking that is causing my back pain?"
I stopped drinking it and it's been a week and my back pain and muscle spasms are nearly gone. I've noticed pain in my joints is getting better every day too. I had pain in my knees that I thought was from the several surgeries I've had. No more aspartame, and my knees feel much better. I had pain in my left elbow which is also getting better. Finally, I had other muscle pain that I didn't realize I had, probably because it came on so slowly. The point is that everything feels better.
I just wanted to let you know that you may see other patients and a majority of their problems might be simply eating too much aspartame."
Chris Y.
"Your Talent and Caring Manner Is A Credit To The Medical Profession"
"Often in the vivid light of contrast one is truly able to discern the distinct and admirable contours of an individual, such was the case last Friday.
I encountered a neurologist whose demeanor and words were the absolute antithesis of a compassionate healer.. Thrice that has happened of late, leaving me acutely aware of what I admire and desire about honorable and empathetic doctors and other people who seek professions in the varied fields underneath the enormous umbrella of medicine and the healing arts.
Therefore your truly exceptional and accommodating level of care for me is to be commended. Your talent and caring manner is a credit to the medical profession."
Kim W.
Westminster CO
"Thank You For Your Donation!"
"Often in the vivid light of contrast one is truly able to discern the distinct and admirable contours of an individual, such was the case last Friday.
I encountered a neurologist whose demeanor and words were the absolute antithesis of a compassionate healer. Thrice that has happened of late, leaving me acutely aware of what I admire and desire about honorable and empathetic doctors and other people who seek professions in the varied fields underneath the enormous umbrella of medicine and the healing arts.
Therefore your truly exceptional and accommodating level of care for me is to be commended. Your talent and caring manner is a credit to the medical professional.
Thank You!"
K
"Thank You For Your Generous Donation!"
"Thank you for your generous gift donation to our campus ministry. There are many good works our students are involved in. Your donation helps those works get done."
– George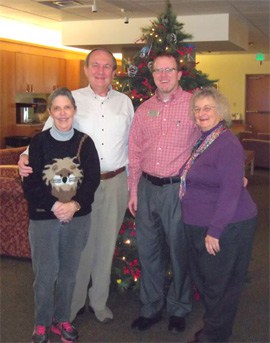 We held a patient appreciation day in November and raised money to feed 315 people with Meals on Wheels from Broomfield Senior Resources
"Thank You For Your Donation!"
"Crossroads Middle School would like to extend a hearty thank you for your donation of school supplies. Our students truly appreciate your gift and took pride in the organization and storage of their new supplies.
Having the proper tools to complete school work is a huge step in the success of our students."
Robin Skolnick
Assistant Principal
Adams 12 Five Star Schools.
A 3 month old getting adjusted by the Activator Instrument.
"I've Been Very Happy In Dr. Trosclair's Office"
"About 10 years ago, I suffered an injury to my sacroiliac joint. At first, I sought treatment from my general physician, but quickly became frustrated. I was prescribed strong painkillers, and while they did dull the pain, they did nothing to heal the injury.
I was told that there was nothing else they could do. That is when I looked into chiropractic. I was in serious pain, and was willing to try anything! My first experience with chiropractic was very positive and I was extremely grateful to find real relief from my pain.
I recently moved to Westminster, and found myself looking for a new chiropractor. I've been very happy in Dr. Trosclair's office! There have been quite a few advances in chiropractic since I first tried it, and I love Dr. Trosclair's techniques. His office staff is very friendly, and I love their scheduling flexibility. Each visit is educational, and I find myself better equipped to keep my body aligned and healthy."
Amy W.
Westminster, CO
"I Think Everyone Should Experience Your Healing Ability"
"I have had a herniated disc for about 17 years. August of this year I developed severe sciatica down the left leg. An ER visit in September accomplished nothing.
The chiropractor I used to go to moved so I tried another doctor but the loud table scared me. I then came into Performance Chiropractic and was delighted to be treated with the Activator/ Impulse instrument. Seeing you for a month brought my pain down to a 0-3.
I have not done any maintenance yet, the pain is still low, but i do plan on coming once a month in the near future. I think everyone should experience your healing ability!"
Linda S.
Broomfield, CO
"My Way Or The Tri Way 2010 Triathlon"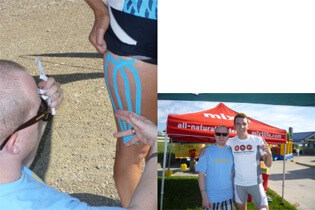 Dr. Trosclair with the first place winner of his age group. Dr. Trosclair was doing free Kinesio Taping for the athletes.
"After My First Visit I Noticed An Extreme Difference!"
"I had terrible lower back pain for over 7 months, which made it very hard to walk and keep up with other people. It was also painful to sleep and to get up from a chair or couch.
After my first visit to Dr. Trosclair I noticed an extreme difference in the severity of my pain in just a few hours and a much bigger difference the next day. My back pain has been helped a ton. I am so thankful I found Dr. Trosclair!"
Gina Cummin
Westminster, CO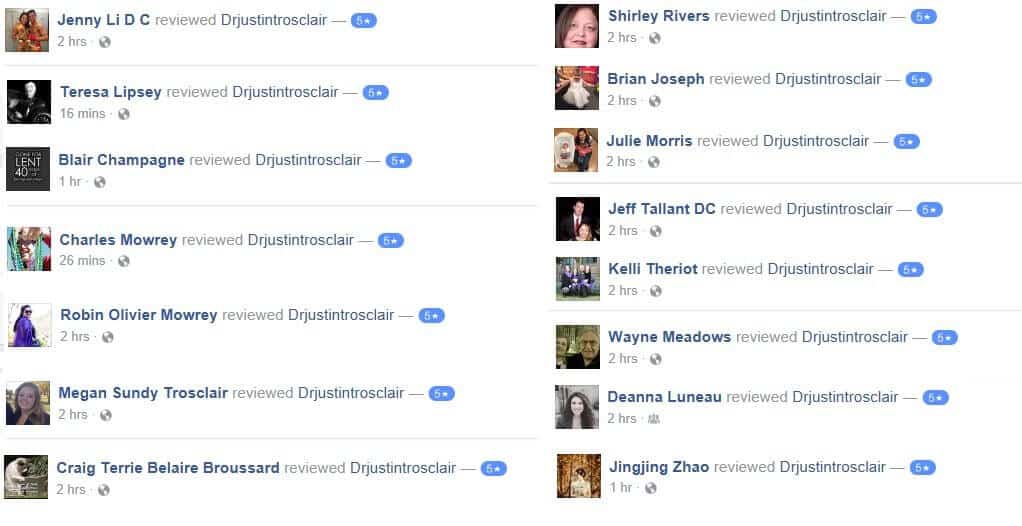 "I am So Thankful That Dr. Trosclair Is My Doctor…"
"I work at a computer all day long just like many of you. Because I am not always working at the computer ergonomically correct I struggle with my neck, shoulders and hips giving me problems on a regular basis. I receive regular treatments from Dr. Trosclair and this helps me to perform my job without having to concentrate on pain.
I started having neck problems many years ago. I would wake up not able to move my neck and then the pain and spasms would begin. It would paralyze me. When I was x-rayed it was determined that my problems were most likely due to a car accident I was involved in when I was a teen, the car rolled three times and seat belts were not mandatory at that time so this would be a problem for me the rest of my life.
Dr. Trosclair purchased Performance Chiropractic from Dr. Nelson who was treating me at the time. I liked Dr. Trosclair immediately and I am so thankful that he is my Dr. I feel like I have a friend who not only adjusts me but cares about who I am and wants me to feel the best I can.
I can't say enough about how Chiropractic has helped me through the years. A friend of mine recommended that I see a Chiropractor about my neck. At that time it was not popular to seek out help from a bone cruncher. I went anyway, and in a few short treatments I was able to function once again. I have been a Chiropractic patient on a regular basis ever since. I know that we get older and our bodies do not cooperate like they did at one time but it is not necessary to live in chronic pain when there is help around the corner."
Vicki Hinshaw
Arvada, CO
"Dr. Trosclair Has Kept Me From Missing Work!"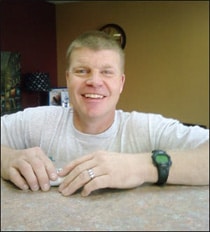 "I was experiencing a strained/sprained muscle under my right shoulder blade. Along with tight back muscles in the lower back. This was bothering me for 3 weeks and it was a work related injury from repetitive lifting and pulling/pushing a lot of weight. I was close to having to miss work. After a couple visits, I started getting results and I am now 95% better. Dr. Trosclair has kept me from missing work and now i just come in once a month to maintain the results."
Dan Tackman
Westminster, CO
"The Kinesio Tape Is Keeping Me Playing Volleyball"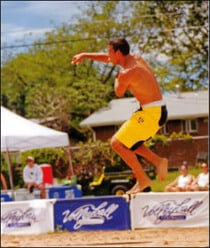 "I was having pain in my lower back form volleyball. A week into treatment the back pain was subsiding but then I sprained my AC (shoulder-collar bone) joint. I was set to play a tournament that weekend but the shoulder pain was intense.
I told Dr. Trosclair and he put the Kinesio Tape on it. It was simply amazing and I was able to play competitive volleyball that weekend. I would have never thought it would work, but now I'm hooked.
The Kinesio Tape is keeping me playing at a competitive level.
Ben Archuleta
Westminster CO, AVP Tour 2001-2005
"My Guide To Wellness"
"I have discovered Performance Chiropractic of Westminster and met Dr. Trosclair when I've decided to try Spinal Decompression for my condition, which is debilitating back pain and sciatica due to disk displacement. By then, I tried everything medical science and pharmacology has to offer, short of surgery and witchery.
Spinal Decompression, however, is the treatment that some medical insurances, including mine, categorize as experimental and thus do not cover. I have to admit that when I discussed the treatment with several chiropractors in Boulder, I found the cost of 20 sessions of Spinal Decompression rather steep, if not entirely prohibitive.
Not only did Dr. Trosclair make an expensive treatment significantly more affordable in comparison with others – more importantly, he actually integrated the Spinal Decompression into the multifaceted healing regimen geared toward restoring the overall wellness, fitness and health.
Many chiropractors would proclaim that your wellbeing is their goal; however, for some, philosophy remains somewhat disconnected from practice. Not so with Dr. Trosclair. True, his office has great equipment and Dr. Trosclair is very skilled with implementing various professional techniques, but as much as from his hands and his mind, his healing power comes from his heart. He really does care for his patients. I was one of those who felt it throughout the three months of treatment. And I still do. These days, I am virtually pain free and fully engaged in many physical activities that I had to abandon because of my back pain – strenuous hiking, skiing, tennis… and, well, sitting at my desk, working.
There is no machine, contraption, pill or magic bullet that would rid you of your pain forever unless you make your best effort toward your own recovery. And I cannot think of better guide in this journey to health and wellness than Justin Trosclair, DC. Thank you, Doctor.
Valentina Gurarie,
Boulder
"Disabling Pain Is GONE…"
"I came to see Dr Trosclair because I drove by and I felt God telling me to go to him. I was experiencing some muscle spasm in the right shoulder and upper back and scoliosis.
Since May '08 my right side has been disabling with pain. It only took one visit and he got me out of pain. I feel he uses his hands for God's work- this means a great deal to me. He has a sense of humility about him and I think this is rare in doctors."
Michelle Lando
Westminster CO

Dr. Trosclair playing "footy" (Australian Football) with the 6 time US National Footy Champions, the DENVER BULLDOGS
"I can exercise again!"
"I have pain in my lower back and the shooting pain going down my left leg. It's a problem that I first had when I was 19 years old and it flared up a couple times, usually with excessive weight gain. At times it has been very debilitating; making simple things like walking and sleeping difficult.
My chiropractic in MA referred me to Dr Trosclair because of the Activator Methods. I have seen Dr. Trosclair for a few months and my problem is much improved. I don't have as much trouble walking, sleeping or sitting as I did at first. He has helped ease the pain enough that I can return to the gym and help myself with my own care."
Richard Perry
"I Was Having Migraine Headaches Everyday For 6 Months, And Now They Are Gone!"
"I was having migraines just about everyday for the past 6 months. I started seeing a chiropractor and it helped some, but now I see Dr. Trosclair and I haven't had a migraine since we started two weeks ago. I think it has to do with his Activator technique, but I just know that now my life doesn't revolve around aspirin and pain killers."
Heather Benavidez, 23
Thornton, CO
"His Methods Are The Best Of Any Chiropractor"
"My lower back is a constant problem. Whenever there is work, there is always minor injuries. I always have work to be done, so my lower back tends to give me problems, limited range of motion accompanied by pain. I am fortunate that Dr. Trosclair took over the practice.
After my adjustment (once every month or so) I get relief. His methods are subtle and effective. Results can be felt within a day or as little as an hour. His methods are the best of any chiropractor."
Jared Poulson, 32
Denver CO

"Dr. Trosclair presents a donation check to Jefferson Academy from the fall sports physicals."
"Wow! I'm Out Of Pain And Able To Exercise Again!"
"Dr. Justin is a business and church friend of mine. I went see him because I was told I have compacted disks in my lower back that severely limited my ability to move/work. This was going on for several weeks and I thought it would go away if i just took it easy and stretched, but it just kept getting worse…was to the point that I couldn't sit, stand, drive my car and it hurt to lay in bed so all around miserable. It took about 2 weeks for the sharp pain to be gone and about another 2 weeks to have all the pain gone and haven't had a problem since, but I stretch and work that area like I'm supposed to now.
Ben Timmerman
Lakewood, CO
"No More Pain!"
"Prior to seeing Dr. Trosclair I felt a lot of pain in my right hip. Also my right shoulder was hurting. I had to quit walking my dog and using my elliptical.
I have been seeking relief for my shoulder for years ever since an injury at work in a warehouse. I have gone to other Chiropractors with little relief. My shoulder is now much improved, though I do not have full strength in it yet. As for my right hip, it has been hurting for six months…now, the pain is gone! It has been bothering me for many months and I'm not even sure how I injured it.
No pain anymore. It is so great to be able to drive again with out pain! And I am very mobile again. My husband and I can now do our hiking vacation and my everyday chores are a lot less draining now. Today I am steam cleaning my carpet in the basement, which requires carrying water up and down the stairs, so far so good
Also I have felt very comfortable and cared about from Dr. J and Debbie!
I never have to wait long to be seen and they are both very pleasant!
Kathy Hodges
Westminster CO

"Referee Trosclair for the 5 and 6 year old football teams"
"I Feel So Much Better…"
I started seeing Dr. Trosclair because of some numbness in my hands, although I should have started going for several other reasons this finally made me do it. It has been just under a month and I feel so much better not just my hands but my low back which has been bothering me for years is now feeling better. What I like most is the service and convenience, I have a very busy schedule and they make it very easy for me to get in and out.
Please feel free to share this story with others.
Sincerely,
Kristen M. Miller
Brighton CO
"My Mid Back Pain Is GONE!"
"I have a 9 month old daughter and at some point I was holding her and bending over to lift something and then the pain came upon me. I went to Dr. Trosclair and he told me, it wasn't my low back that was acting up, but my mid back and ribs. On the first visit he taped my ribs with that Kinesio Tape, and I got relief for at least 4 days. More exciting is that it stayed on that long, just like he said it might. After a few visits my mid back and ribs stopped hurting. After about the seventh visit, I actually got relief from my acid reflux. I don't think he did anything special to target that issue (since I never even mentioned it) but hey its all related to the nervous system."

Dr. Trosclair kinesio taping an athlete before the Oklahoma City Memorial Marathon April 26, 2009.
"Wow! I'm Out Of Pain And Able To Exercise Again!"
"I am a body builder who competes in competitions. During the off season I was having trouble with my lateral raises. I couldn't lift nearly the same weight as my right side and I was having to swing my body just to get the workout in. I came to the Dr. Trosclair to get my shoulder fixed. He did adjustments with that 'clicker' and did some muscle work on the shoulder and arm. I didn't think the Activator was going to do much, but I figured he is the doc I'll give him a few times. All I can say is WOW. I saw the doc around 6-7 times and got out of pain and was able to lift properly again. Now I just do maintenance and my lifting is improving."
"Hand Pain Gone Because Of Supplements"
"I came in because I was having sciatica down my leg and massage only helped short term. This has been going on for 4-5 months. I also have had hand pains for the past 20 years and would take Ibuprofen everyday. I can now work in my huge garden without the sciatica. I learned I need to take breaks and this keeps my low back pain from hurting at the end of the day. I started taking a nutritional product that Dr. Trosclair recommended and in two weeks all my hand pain and swelling went away. I was shocked and so was my massage therapist. I can't believe that the supplement worked so well so fast.
Karlene Anderson
Broomfield, CO
[/box]
"Car Accident Recovery"
"I have enjoyed the experience of your office. I always feel comfortable and welcome. Both Erik and I have received expert care in getting ourselves back to being healthy. No one wants to get hurt from a car accident, but I am glad that I found you to help me with the transition on the road to recovery. Your techniques and moral support helped me to move toward getting healthy again. Thank you and Debbie for all of your care and support."
Gayle Fowler
Westminster, CO

First Annual Food and Toy Drive
"I Have Found This Office To Have Integrity…"
"I have found the best chiropractor around that only charges my Insurance co-pay for each visit. He uses both manual and instrument based adjustments. I don't like to have my bones cracked. He has greatly reduced the number of migraines I deal with. They have a lot of other services and I highly recommend them. I have found this office to have integrity and efficiency."
Stacy H.
Thornton, CO
"Skeptic No More!"
"My son went to all sorts of doctors but go no relief from his mid back pain. I was able to finally convince him to go to Dr. Trosclair because he has been really successful at helping me with my headaches, low back pain, and sciatica.
After just 2 visits his pain subsided for a few weeks. I highly recommend him to my friends and family and to anyone who is skeptic, just give him a try…you won't regret it."
Carl G.
Bennett, CO