chiropractor with hospital experience
Meet The Dr. Justin Trosclair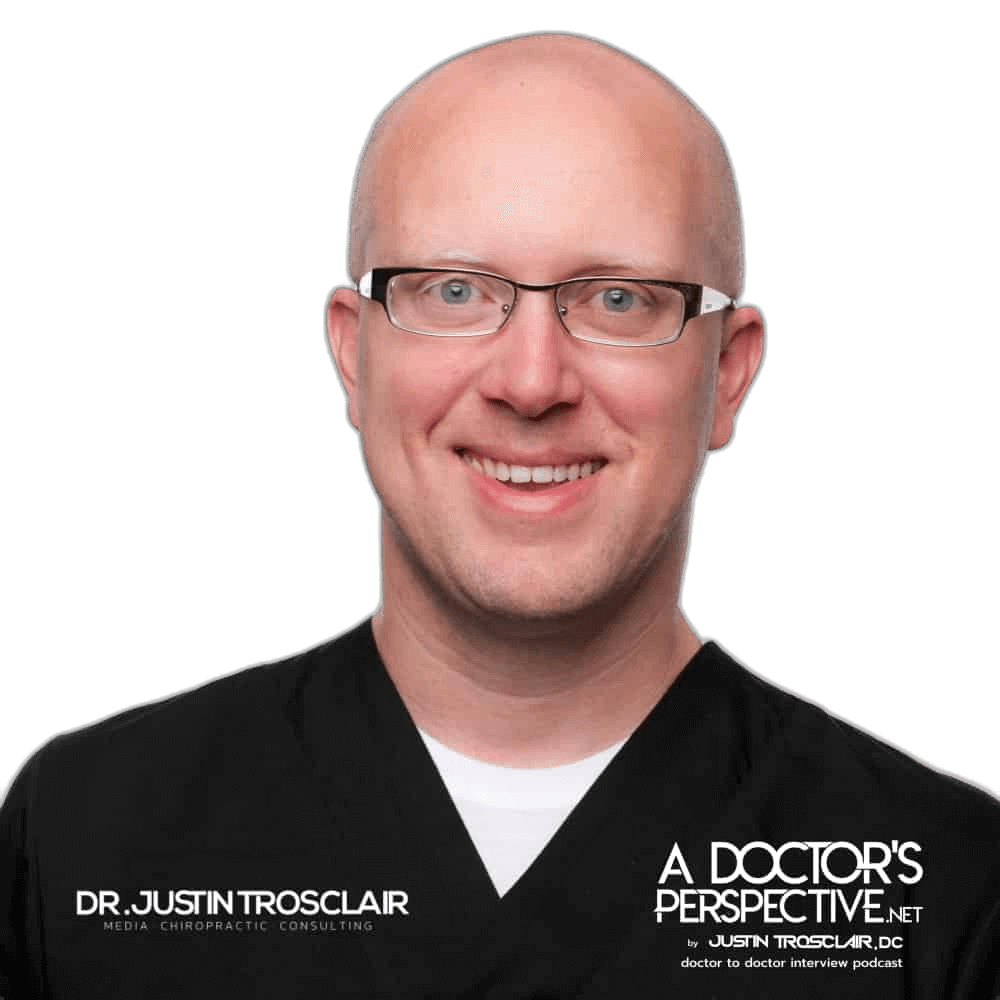 Dr. Justin Trosclair D.C. has been creating a difference in people's lives since 2007. He was in private practice for 7 years in Denver, CO.
After he sold Performance Chiropractic, he spent 5 years in Yunnan Province China working as a foreign expert chiropractor in a hospital setting. That experience gave him the opportunity to learn how to integrate his specialty with the other departments of the hospital, all while communicating to patients and staff alike with the help of a translator.
He worked for 2 years in Cologne, Germany at the Intellispine am Neumarkt clinic. A major focus is on low back pain and scoliosis.
My goal is to be a results based chiropractor that offers quick, pain relief care.
You get the relief you've been wanting, with customized treatment and straightforward pricing. Call us right now or email us so we can determine if your condition qualifies for treatment.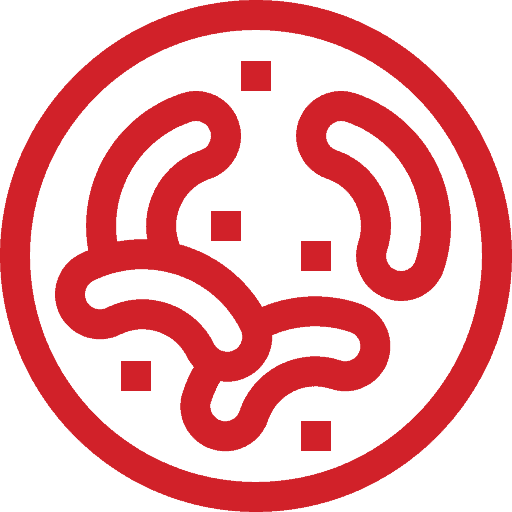 Eliminate chronic pain and get relief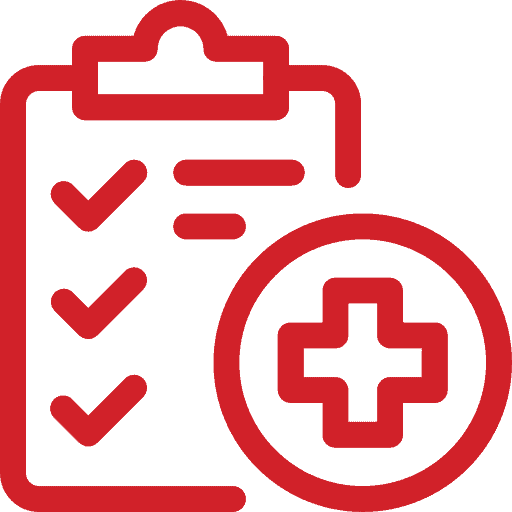 Provide patients with a wide range of treatment options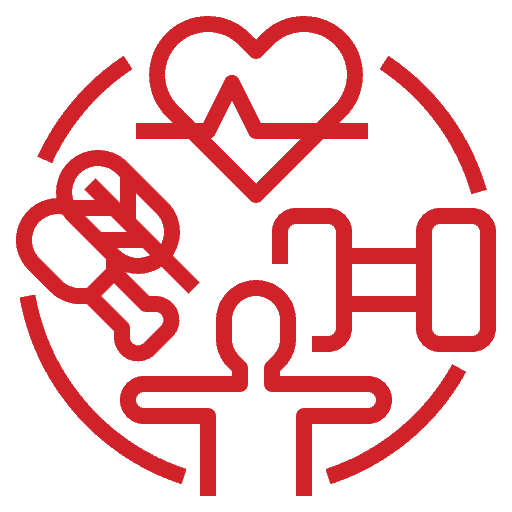 Allow patients to regain their active lifestyle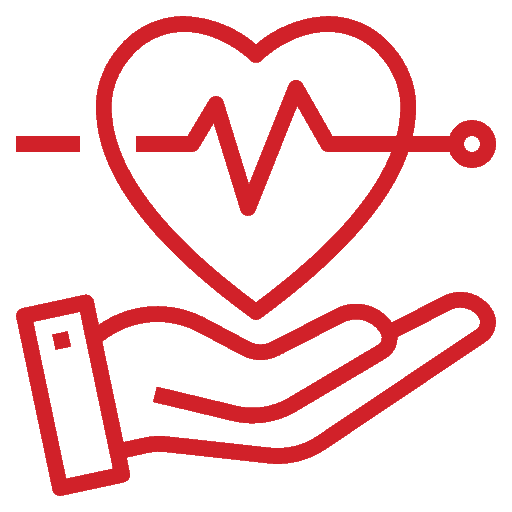 Improve overall health for our patients
Dr. Trosclair holds several certifications
Certified Impulse Instrument Adjusting
In 2009, Dr. Justin was introduced to a new instrument adjusting technique from Neuromechanical Innovations called Impulse Adjusting Instruments. The inventors of this technique are major researchers for the chiropractic profession and developed this instrument based on what research was showing them. Dr. Justin personally uses it because it has been determined that the Impulse instrument delivers 25% more motion into the joint (motion is what all chiropractic techniques aim for) and because speed is of utmost importance, it is also twice as fast as the technique mentioned below and 100x faster than the traditional by hands adjustment. Dr. Justin spent the next several years mastering this technique and became certified in 2013. Dr. Trosclair joins an elite group of doctors to become certified in the Instrument Adjusting technique. 

As an Advanced Proficiency Rated doctor from 2005-2013 in Activator Methods Chiropractic Technique, chiropractor, Dr. Trosclair is able to share his passion for health, restoring activities people want to do and human interactions through his practice. His focus on his patients and constant honing of his skills make him a very thorough, conscientious physician. Early in his career, he learned about Activator Methods Chiropractic Technique, a gentle, low-force technique that uses a hand held instrument to realign the patient's spine and extremities and restore proper nerve function. The patient does not hear any "cracking or popping". Use of the Activator Adjusting Instrument gives consistent low-force, chiropractic adjustments. It is a very safe and highly effective procedure for all types and ages of patients, and is one of the most researched techniques in Chiropractic.
Dr. Justin Trosclair graduated from Louisiana State University with a Bachelor of Science degree in Psychology (B.S.). He received his Doctorate of Chiropractic (D.C.) from Texas Chiropractic College. Before graduation, he went through extensive onsite training at established chiropractic practices as well as excelling in all areas of National Boards.
He has worked for 5 years in China at a hospital in the Yunnan Province. He was the de-facto head of the chiropractic department and worked closely with Traditional Chinese Medicine, Advanced Imaging (MRI) and general practice. Dr. Justin was also recruited to give lectures and training in multiple other hospitals throughout China.
Dr. Justin had the privilege of working in Cologne, Germany for 2 years learning a specialized treatment for scoliosis and low back pain.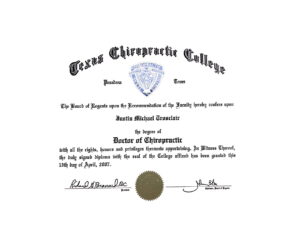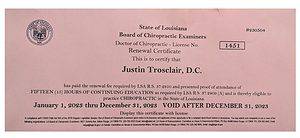 Wait No more - Call for a consultation. We Can Help
Justin Trosclair, D.C., Family Man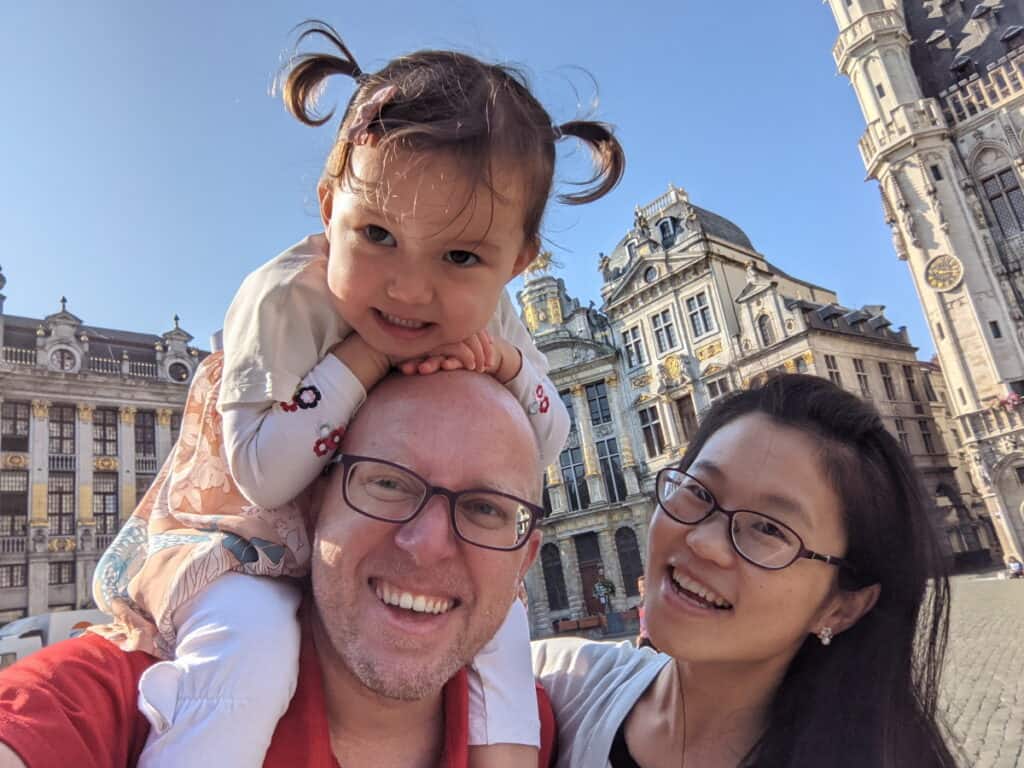 Dr. Justin is originally from Breaux Bridge, LA "the Crawfish Capital of the World." During his time in Colorado, he enjoyed hiking the mountains, bar-b-que parties, and being social both professionally and privately. He has a real passion for reading, marketing and his topics of interest vary greatly.
Many nights you can find him learning Saber and Epee Fencing. He has trained in Denver, CO, Kunming, Yunnan, China and in Lafayette, LA. Dr. Justin was Rookie MVP of the Denver co-ed Australian Football League in 2007.
During his 1 year in Louisiana, he met his wife JingJing thanks to a co-worker in Lafayette. One thing led to another, they fell in love and she joined him as a translator during his second work experience in China. JJ loves teaching Yoga, cooking healthy, climbing 20,000 ft mountains and enjoys caring for their daughter.
They now have a baby girl who is trilingual and loves climbing all over playgrounds, doing puzzles and hearing stories.
practiced in germany, china, & Usa
Books Authored by Dr. Justin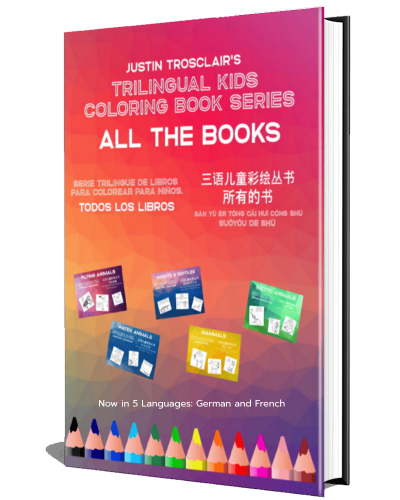 over 200 pages of animals and insects that kids can color that have the name in 5 languages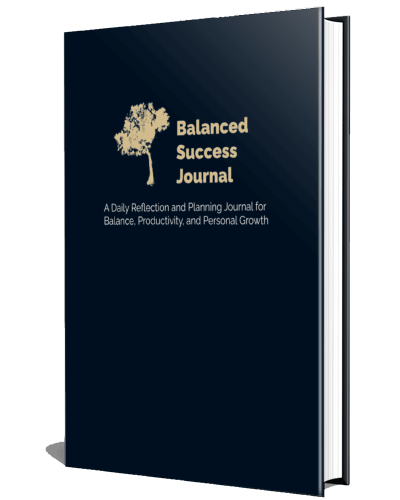 A Daily Reflection and Planning Journal for Balance, Productivity, and Personal Growth
Dr. Justin Trosclair Podcaster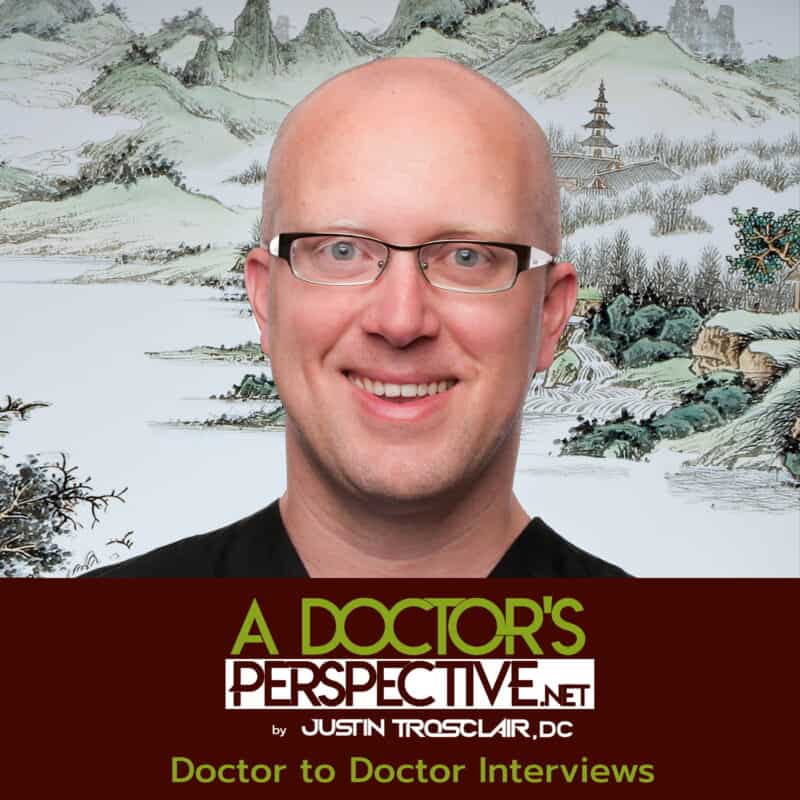 Dr. Justin interviews doctors, marketers, and leaders about their specialties, marketing, trials, staff concerns and home life balance. Get tips from viewpoints in and out of your own degree to grow professionally and personally. Join me as we go #behindTheCurtain weekly on A Doctor's Perspective Podcast. Now with Minisodes of less than ten minutes where I give highlights from other insightful podcasts that I consume. 180+ Interviews and over 75 minisodes.  - Listen, Think, Integrate
Dr. Trosclair is a member of the evidence informed Forward Thinking Chiropractic Alliance.
Dr. Trosclair is a past member of • World Ridge Diagnosis Chiropractic Alliance (mostly Asian countries striving for integration of chiropractic and traditional Chinese medicine) • Breaux Bridge Chamber of Commerce • Downtown Business Association of Breaux Bridge • USA Fencing 2013- 2014 • Colorado Chiropractic Association • Business Networking International (BNI) • Broomfield Chamber of Commerce
Texas Chiropractic College (TCC) Ambassador • Scholastic Excellence in achieving Academic Recognition at TCC • Five Star Quality Service Award • Omega Psi Honor Society • Who's Who Among Students in American Universities & Colleges •  Seven Academic Honor Society Memberships at LSU• Awards
Chiropractic care that comes to your house, office or gym.
House call chiropractic of Lafayette
Dr. Justin Trosclair takes the stress out of going to the doctor because he Travels To Your House.
Get the pain relief you been wanting, return to your active lifestyle, and skip the traffic and waiting rooms.
I've tried the local TCM department in town for my back pain from lifting my grandkids but it just hasn't worked. I came visit the foreigner and he got me pain free. As a bonus he and his wife are just so lovely and we enjoyed talking with them.
I came to Dr. Trosclair for severe dizziness and vertigo symptoms and headaches. After I followed his recommendations I got long lasting relief. I do the neck exercises and haven't had the issue for 3 years.
 I sprained my AC (shoulder-collar bone) joint. I was set to play a tournament that weekend but the shoulder pain was intense. He put the Kinesio Tape on it. It was simply amazing and I was able to play competitive volleyball that weekend.
I had severe back pain for a year. Now my movements are better, pain is gone and my entire posture has improved. And yes, it's not cheap but well worth it and I recommend it to others.
I work at the natural hot springs restaurant. I bend over all day and my leg pain got so bad I stopped being able to stand straight and my boss made me go to the hospital for treatment with the foreign doctor. After a week of decompression I was standing straight and returned to my job.
I had terrible lower back pain for over 7 months, very hard to walk, painful to sleep and to get up from a chair or couch. After the first treatment my pain dropped considerably and each day was better than the last.
The Problem "Didn't Go Away", Let's Fix IT
Dr. Trosclair's Past Interviews
He has been interviewed on many programs and lectures.
We have a mascot "CrawFit" that can come to your events
We love to be a part of local events like health fairs, 5Ks and more. Children ( and adults too) love to take pictures with mascots and we have our own crawfit the crawfish that will come to your event at no charge. Contact us about these opportunities.
Mobile Chiropractic - The doctor comes to you which means you avoid traffic and waiting rooms