All Ages Scoliosis & Hyperkyphosis Treatment With Customized Braces, Corrective Exercises and Tailored Taping in Lafayette Louisiana
A non-surgical scoliosis  treatment (with or without) bracing for adults who want to be pain free, improve posture and reduce fall risks in kids who need over-correction to stop surgery and reverse progression.   Spinal Adjustments alone are not enough, read below to see the Louisiana difference.

Unique Method for Scoliosis
You're Picking The Right Clinic
Below is the summary of this whole page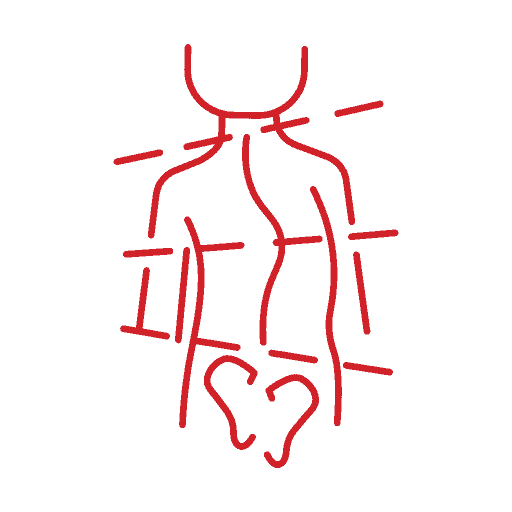 Early Detection
Most people know when they have a scoliosis and early detection and treatment yields the best results. As an adults, we take care of you whether it's from youth or old age degeneration.
Benefits of Treatment Here
Your posture will improve, slow or reduce the scoliosis curves from getting worse, and you'll have less pain and discomfort.
Objections to Bracing
Bracing can be too hot, painful to wear or embarrassing in front of others, so we offer a German Taping Technique to compliment the exercises.This taping method is great, because it's directly on your skin, no bulky brace.
ScoliBalance® is used to teach over-correction posture and exercises. Also, a taping method developed in Germany that uses your own biomechanics to straighten posture can be used. The 3D asymmetric mirror image ScoliBrace® is also used and is a top recommendation.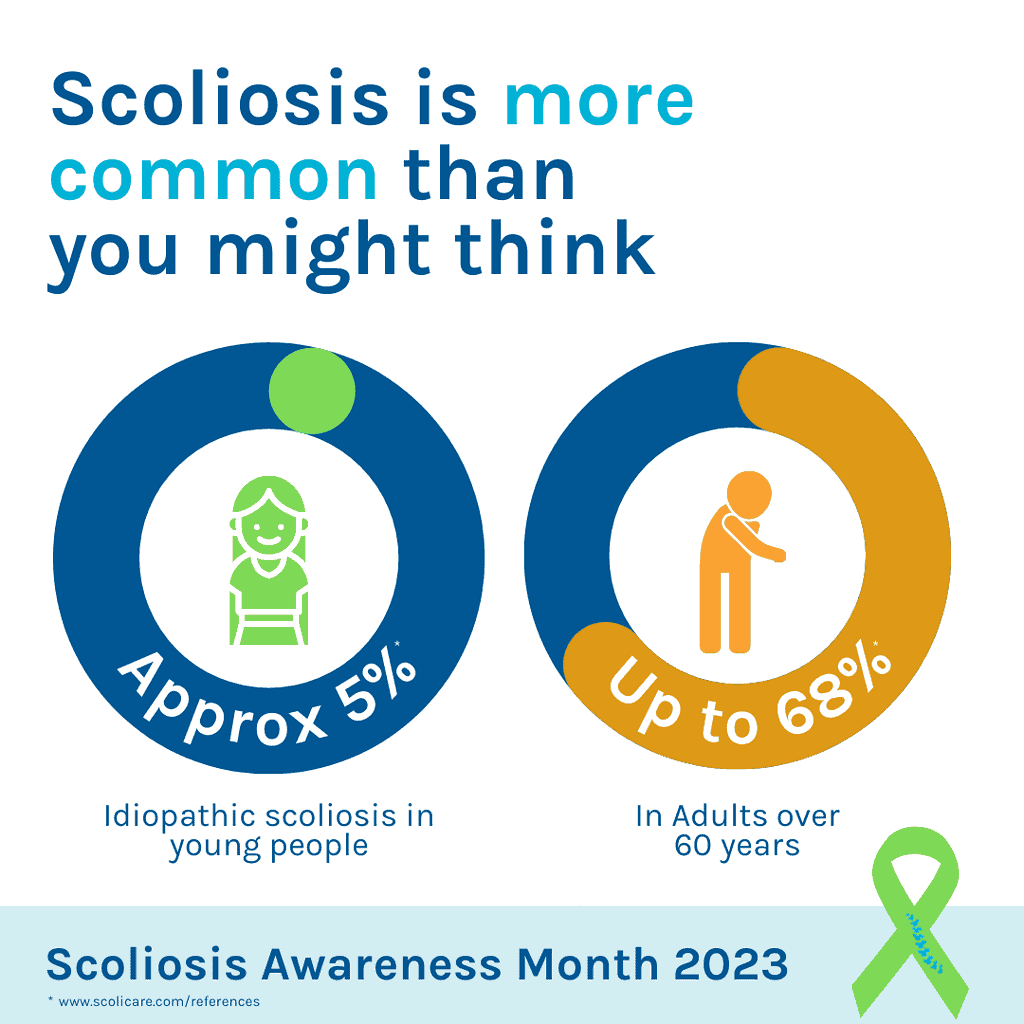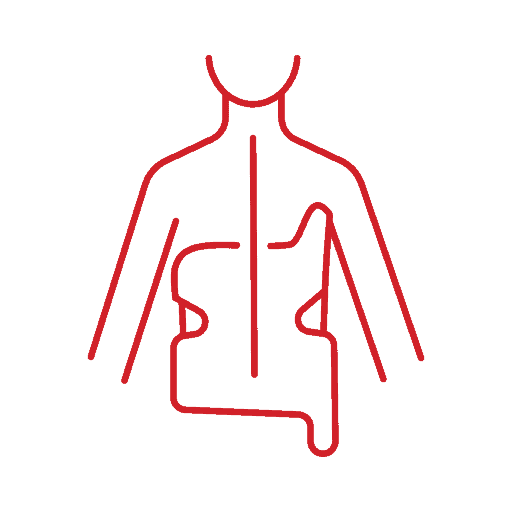 A 3d CAM/CAD Over Corrective brace like ScoliBrace actually is 100% custom made to your body size and curves. It consistently reduces the curves because it puts the curve in the opposite direction.
Scoliosis Management podcast episode by Dr. Trosclair - Listen Below
In-Brace Correction is normally 48% but we see 63%.
Out-of-Brace curves achieved 37.60% improvement if their curves are 20°-40°.  
Results: curve correction: 76.9%, curve stabilization: 23.1%, curve progression 0%
References:
1. Optimising Full-time Brace Treatment of Idiopathic Scoliosis (IS) using In-Brace Correction (IBC) as a predictor of brace efficacy. A J Mills , S V Hewitt, A A Cole. British Scoliosis Society November 2022.
2. Can Modern Bracing Achieve True Cobb angle Correction in Idiopathic Scoliosis (IS)? A J Mills , S V Hewitt, A A Cole. British Scoliosis Society November  2022.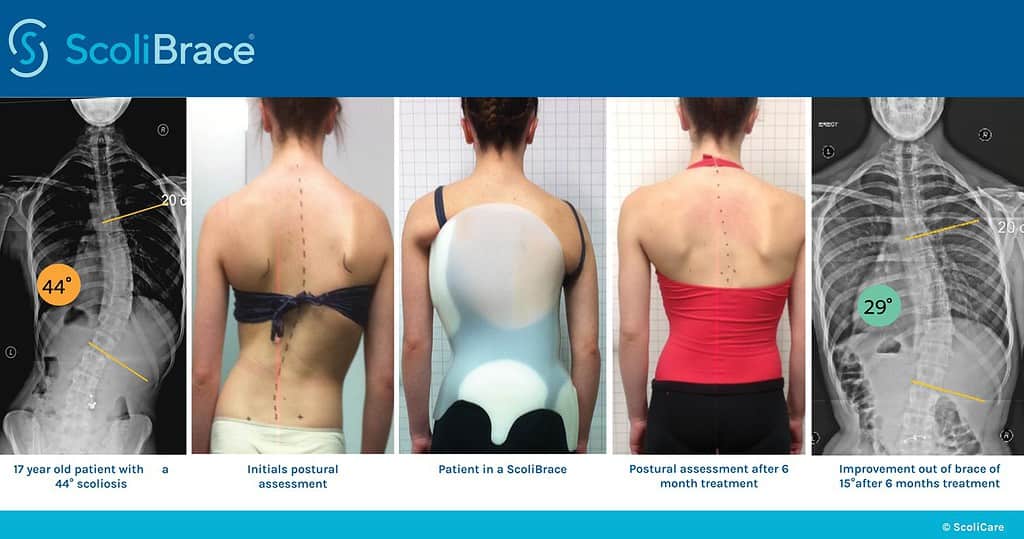 Scoliosis is First found in children
Common Scoliosis Treatment for Children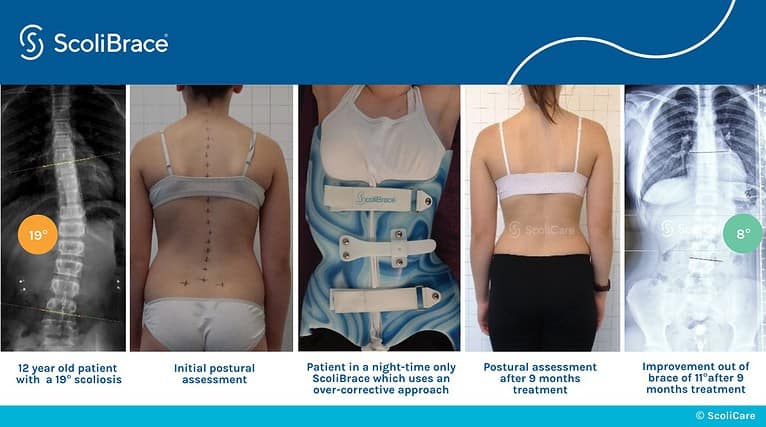 Do you have scoliosis or Hunched Over Posture?
Scoliosis is a common condition that affects millions of people in North America (3-4%). It can be caused by a variety of factors, from genetics to injury to degeneration of the spine and most of all of unknown cause. The condition causes an abnormal "S" curvature of the spine that typically occurs on in the mid back, low back or both. While scoliosis can affect anyone, it is most commonly diagnosed during puberty.
Early detection is crucial in managing scoliosis (females age 8-12, males age 10-14) and preventing it from causing significant back pain and other complications in adulthood.
Signs you can look for even as a parent are:
one shoulder higher than the other,
pants don't lay even across the child's hips,
uneven shoulder blades
one shoulder blade sticks out more (usually Right side)
when bending over you see the ribs start to hump.
(adults signs) hunched over or leans to one side or leans forward
 While scoliosis can be a serious condition, scoliosis correction without surgery is typically, depending on the severity of the curve (less than 55°). Seeking treatment from a specialist is important in managing scoliosis and ensuring the best possible outcome.
Here are three key takeaways:
Scoliosis is a common condition that affects millions of people in North America.

Early detection is crucial in managing scoliosis and preventing it from causing significant back pain and other complications in adulthood.

Seeking treatment from a specialist is important in managing scoliosis and ensuring the best possible outcome.

This clinic is the only 1 in the surrounding 4  states (MS, AK, OK, AL & Houston) to have the same ScoliCare® certifications.
It's never been so easy and convenient to get treated. Schedule online below
If you have scoliosis or degenerative disc disease and have been told that surgery is your only option, there is hope. Our clinic offers innovative scoliosis treatment options that can correct abnormal posture caused by scoliosis, hyper-kyphosis, relieve back pain, and improve overall posture.
German Taping Technique
Developed in Germany and mastered by Dr. Justin during a two-year training period at the original clinic, our unique scoliosis taping technique is placed directly on your skin and worn for 5 days at a time. It is not only effective but also discreet, with no one knowing that you are wearing it.
In addition, our massage is focused on specific muscles and adjustments to increase spinal mobility is a quick way to balance hips and reduce pain. This helps people regain mobility and enjoy an active lifestyle again. Discover the alternative scoliosis treatment that you can only find in South Louisiana.
Scolibalance - The Leading Over Corrective Exercise System
Dr. Justin is certified in the leading corrective scoliosis exercises from ScoliCare (based in Australia) called ScoliBalance. This method takes the five most well-known scoliosis therapies (Schroth, SEAS, Clear, etc.) and combines them with the SOSORT guidelines as well as using clinicians practical experience that brings about the best results for scoliosis. 
 ScoliBalance combines corrective motions called Over Correction or Mirror Image for scoliosis as well as specific exercises and mild home traction to bring about 3D changes in the spines of both children and adults. 
By combining all 3 methods, ScoliBalance is able to help kids and adults see real postural and structural changes.  Adults see a reduction in pain, more mobility and can their posture improves which can reduce the chance for falls.

Dr. Justin is knowledgeable about all aspects of this condition and can provide personalized recommendations for your unique needs.
If you're looking for relief from scoliosis symptoms, contact us today! Our chiropractic methods along with racing and exercises for scoliosis are designed to help you achieve real postural and structural changes, without compromising your lifestyle or daily routines.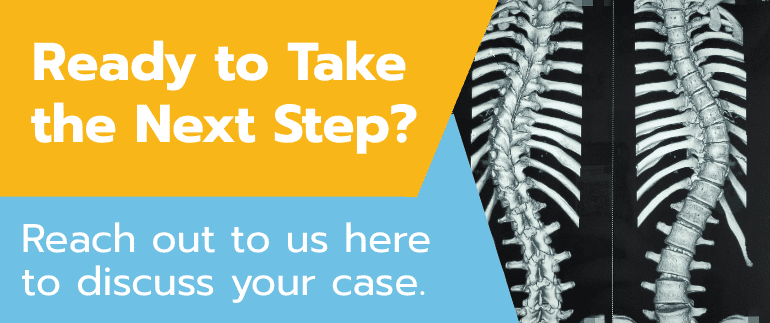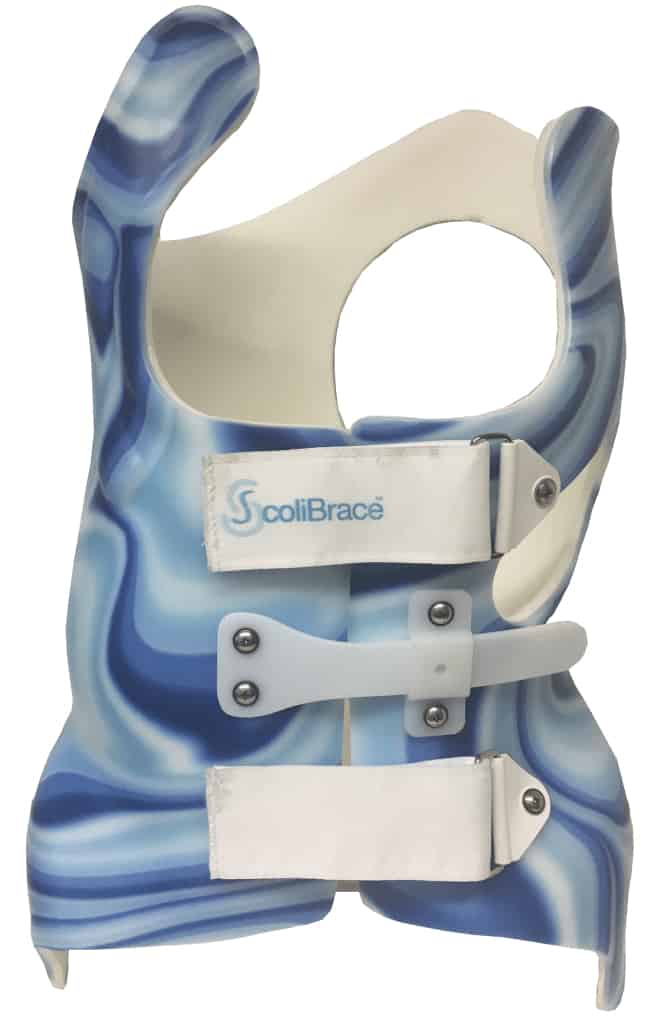 ScoliBrace - Specialized Over-Corrective Bracing Using 3d CAM/CAD Technology
Why ScoliBrace Is the Best Choice for Your Patients
ScoliBrace is a 3D custom-designed and made brace that utilizes an over-corrective approach and spinal coupling to achieve superior results in the non-surgical treatment of scoliosis. It is manufactured with cutting-edge CAM technology, ensuring accuracy and consistency of quality throughout the manufacturing process. Patient-friendly in design and available in unique colors and patterns, ScoliBrace has shown superior clinical results in reducing curves, improving posture and body symmetry, reducing pain, and enhancing appearance. Its approach combines the best technology, evidence-based techniques, and experienced clinicians to achieve the best possible outcomes for scoliosis patients.
Exam & Treatment normally $155
ScoliBalance: Combing the 5 Best Scoliosis Therapies using SOSORT guidelines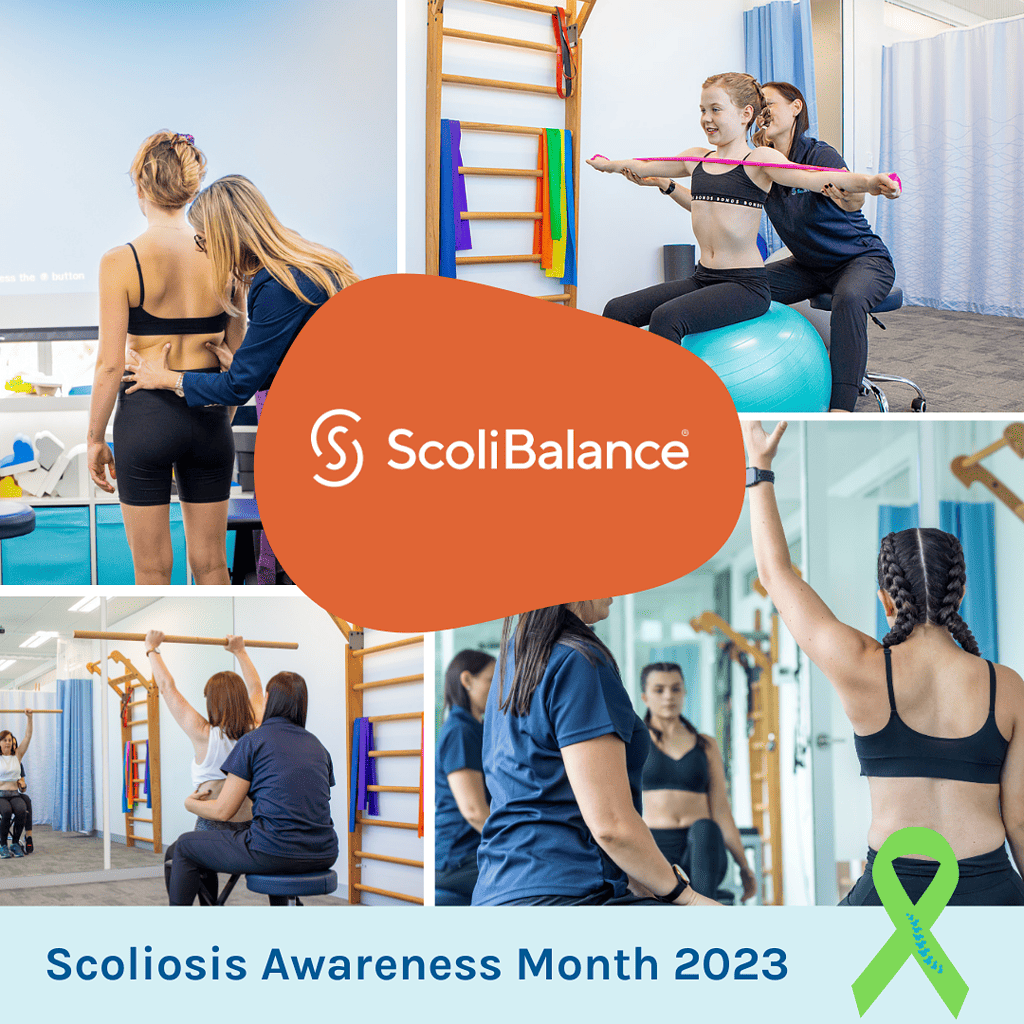 Adults & Elderly Can Need A Brace Too
ScoliBrace for Adult & Elderly Scoliosis
The goals of braces in adults are a bit different than in children.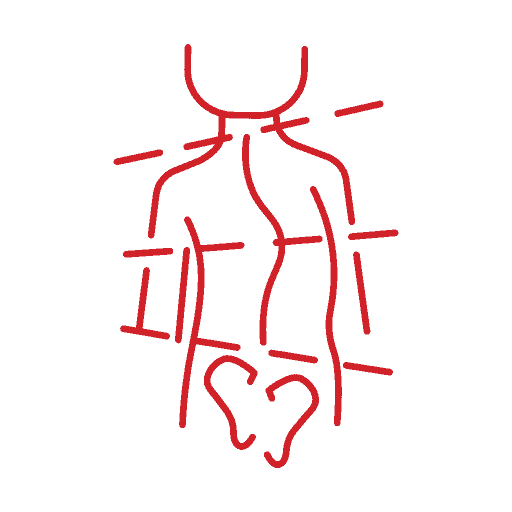 Doctors are no longer trying to prevent the worsening degrees of the S shaped curvature. They are no longer trying to just "get you through" the final growing stages of puberty and you have a more stable spine curve. Braces can give you more balance and less fall risk.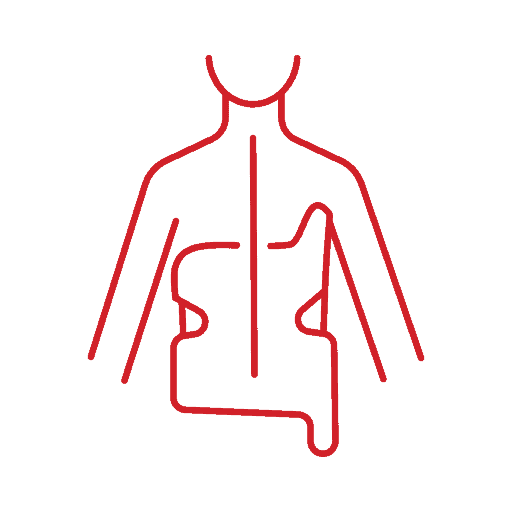 The braces are designed to take the stress of the muscles and ligaments and give your body a little break and get some pain relief. The brace should be used along with scoliosis specific exercise to try and strengthen the spinal muscles to help maintain a corrected posture, which again helps with pain.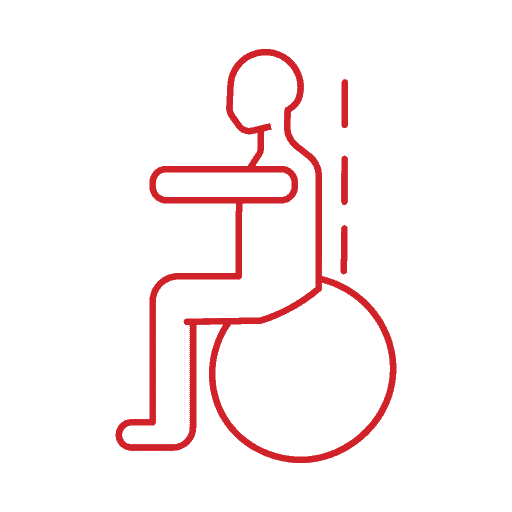 Exercises are recommended as part of any therapy plan because they help strengthen muscles in the torso which can ease some discomfort associated with scoliosis. Using ScoliBalance we can help improve the curve too.

Check If Your Curve Will Progress with The Curve Progression Risk Calculator
A clinic in California has a wonderful educational curve progression risk calculator. Click  to see what you or your child's risk may be of getting worse and leading to surgery.
Keep this page open so you can call or make an appointment locally here in Louisiana.

4 Articles about Scoliosis Awareness Month in June
We offer different option
Are you suffering from scoliosis and experiencing pain in your spine? Don't let your condition go untreated and potentially worsen. Many people don't want to wear a body brace but need an alternative treatment option. While ScoliBrace combined with Scoli Balance is the best option, we get it, some people just can't wear it for a variety of reasons. Our clinic offers Scolibalance, that can help alleviate pain and bring about 3D changes in the spines of both children and adults as well as the innovative German Taping Technique.
One thing we know for certain, adjustments alone don't work. Scoliosis progression, a worsening curve, is bound to happen if you just do a 'wait and see' approach. Adults know leaning to one side or hunched over (hyper-kyphosis) is not comfortable and creates a fall risk.
One thing we know for certain, adjustments alone don't work. Scoliosis progression, a worsening curve, is bound to happen if you just do a 'wait and see' approach. Adults know leaning to one side or hunched over (hyper-kyphosis) is not comfortable and creates a fall risk.

Scolibalance focuses on resetting abnormal muscle patterns by the doctor guiding you through specific postural corrections tailored to your exact spine, performing spinal adjustments, and using kinesiology tape to support new correct changes. By relaxing overly tight problem areas and waking up overly stretched areas, we can help your body reset to what is actually normal.
As an adult, you still have all the above issues with wearing a brace, but now you are at a work place and have to wear more appropriate clothing. Sure, adults aren't going to tease you like a 12 year old but it gets old explaining why you are wearing it and feels like an invasion of privacy talking about your back pain and how you can't do the things you like anymore.
Spinal adjustments are not enough to see postural corrections in scoliosis. What Dr. Justin learned in Germany is quite unique and we've seen results without braces.  Combing that with ScoliBalance and it's mirror image postural corrections, exercises and traction, the results have been astonishing. He offers a unique service in the Lafayette, LA area (as well as MS, AK, AL, TN, OK).  Dr. Trosclair offers 1 on 1 care and not a rushed appointment.
Ready for an Appointment?
You can book a day and time directly with the button below.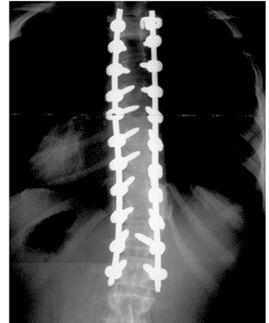 Dr. Justin is certified in the corrective scoliosis exercise method, ScoliBalance, which combines the five most well-known scoliosis therapies with SOSORT guidelines and clinicians' practical experience.
ScoliBalance includes corrective motions called Over Correction or Mirror Image, specific exercises, and mild home traction to bring about 3D changes in the spine.
This method helps both children and adults to achieve real postural and structural changes, with adults also experiencing a reduction in pain, improved mobility, and improved posture that can reduce the chance for falls.
Discover the pain-relieving and posture- improving benefits of the Unique Scoliosis Taping Technique developed in Germany.
Do you have scoliosis since childhood? Regardless if you wore the brace or not, as you age and life's daily grind stacks up over the years, pain in the low back, between the shoulders and neck may have started creeping in. In fact, as time goes on you may find that the curve has slowly gotten worse whether that's because the curves are more visible to others. The fact that curves from adolescent tend to worsen 1-2 ° per year.
Scoliosis can be a frightening condition that can impact every aspect of your life. Scoliosis can lead to chronic pain, breathing difficulties, and even deformities that can be socially isolating. But the worst part is, if left untreated, scoliosis can get worse over time, leading to more severe pain and discomfort.
If you've been struggling with scoliosis, you know how frustrating it can be to find relief. Exercise and stretching may seem like logical solutions, but they often fall short of providing lasting relief. That's because scoliosis is not just a spinal issue; it's a problem that involves the entire musculoskeletal system. In other words, you need a comprehensive treatment plan that addresses the root cause of the problem.
At this stage of life (adults and seniors), wearing a brace is probably the best option but let's face it,
you may not want to alter your wardrobe

answer others'  questions as to why you are wearing a bulky brace

you are worried about being hot (even though adults wear it only 3-6 hours a day)

difficult to find time too wear it

work duties are overly difficult with a bulky brace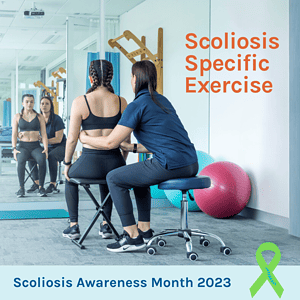 The Taping Technique I offer you was developed in Germany and I spent  two years mastering it. We not only get pain relief and muscle support, but we see functional posture improvements. That means you look and feel straighter. It was common for family members to mention to our patients, "Something is different, you seem taller and straighter."
This innovative German Taping Technique is placed directly on your skin that you wear for 5 days at a time and no one will know you are wearing it. There are no moving parts, no hot plastic around you and nearly everyone does not get an allergy to the tape. 
Not only is the method not visible to others, but it helps wake up and strengthen weak muscles, reduce tightness in joints, and retrain asymmetrical muscle development.
Combine the tape with spinal adjustments to increase flexibility, vibration massage to very specific muscles and corrective curve posture exercises from ScoliBalance (Dr. Justin is Certified), and you can see in adults that they stand taller and have better balance to reduce fall risks. While adults usually don't have to worry about progressing to surgery, the curve does typically get worse by 2° each year. Because of the combined therapy options offered at Scoliosis Center of Louisiana, patients see the improvements they have been searching for and may have given up finding.
Doing Nothing? How's That Working For You - Call for a consultation. We Can Help
"I was having severe burning pain in the right leg, groin and gluts for several years. I had tried everything from reflexology to acupuncture to adjustments from chiropractors and only found temporary relief (approx 2 days). I couldn't dance (which I love to do) anymore, some days I could barely walk and many nights no sleep due to the nonstop pain. Dr. Trosclair came visit my place of work one day and he mentioned spinal decompression so I decided to give him a chance. It is an absolute miracle what 10 visits have done for my physical and emotional well-being! I have no more pain! I do not have to take Advil all day long. I sleep and can walk 45 minutes per day! And I Can DANCE!!!
Mrs. Dao: daoI suffer from asthma and have neck pain that prevents me from turning my head. Now I can turn freely and I am able to take deeper breathes than I have in years.. Mrs. Bai: I came in with headaches, hip pain and low back pain. The headaches went away pretty quick. I take care of my grandkids full time. All that bending over has gotten my back hurting and numbness in my legs. I've tried the TCM department in town but it just hasn't worked. I came visit the foreigner and he got be pain free. As a bonus he and his wife are just so lovely and we enjoyed talking with them.
Mr. Dao was experiencing low back pain right above the tailbone. He drove 3 hours to the million+ capital city and also to another city 2 hours away. Both places gave him injections and acupuncture and cupping but after a few days the pain has kept coming back. He heard there was an American doctor in a small town of 200,000 people and was trained for spine pain. After several treatments he was pain free. The delight on his face and enthusiasm with the results was a great reminder of just how powerful and transformational chiropractic care can be for someone's life
Timing is Crucial: Early Intervention Before Rapid Growth Can Be The Difference of Surgery or Not
Understanding the Basics of Scoliosis
Scoliosis is a condition in which an individual's spine has lateral, or side to side curvature, and can occur at many levels of the spine.
80-85% of scoliosis cases are idiopathic, and scoliosis can also be classified as congenital or neuromuscular.
Scoliosis can be mild 10° to 25°, moderate 26° to 40° or severe above 40°, depending on the degree of the spinal curvature.
Mild scoliosis has a risk of progression 22% after curve reaches 20°, and symptoms include tilted head, uneven shoulders or hips, forward head posture, uneven leg lengths, and cosmetic deformity
Moderate scoliosis has a higher risk of progression (68%) than mild scoliosis, and symptoms include more uneven shoulders or hips, bigger rib hump, fatigue after physical activity, pain in the spine and headaches. Bracing is the most common treatment, over corrective braces like ScoliBrace work best.
Severe scoliosis has a 90% risk of progression, and symptoms include a visibly curved spine, torso rotation, rib hump, fatigue, clumsiness, pain, and headaches. Surgery is often recommended for severe scoliosis.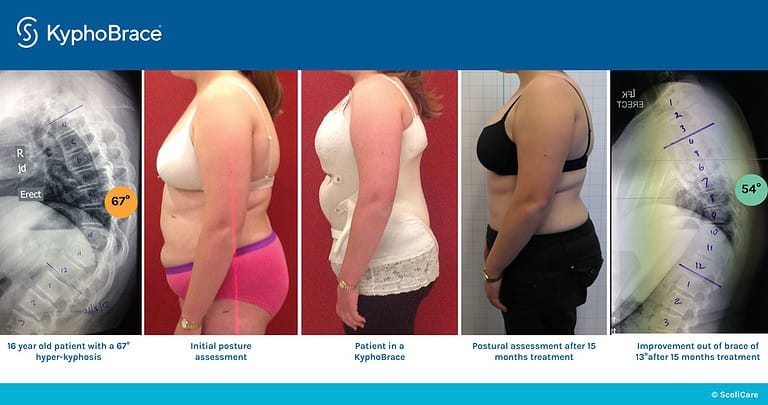 Get the Scoliosis Pain Gone & Correct Posture- Call Today
Growth and Interventions To Prevent Surgery
Non-surgical scoliosis treatment in children and adolescents
Scoliosis treatment in children and adolescents can be done effectively without surgery, and no curve should be ignored.
Comprehensive scoliosis treatment allows the child to stay in control of the scoliosis by addressing the root cause, using a brace and scoliosis exercises.
Scientific research contradicts "watch and wait" as a safe treatment, and instead recommends early intervention comprising of physiotherapy and bracing to avoid surgery in most cases.
The best treatment is prevention by treating scoliosis the moment it is discovered.
Utilizing growth spurt to straighten the spine
Adolescent idiopathic scoliosis worsens rapidly with growth, but the pubertal growth spurt can be utilized to straighten the spine instead of allowing it to worsen.
The faster a child grows, the faster scoliosis worsens/   progresses.
The peak rates of growth occur within a very small time frame of 1.5 – 2.5 years, which is the window of opportunity. This is where most scoliosis cases are either won or lost.
The success rate of scoliosis treatment is directly related to how early treatment begins.
Early detection and intervention
The success rate of scoliosis treatment is directly related to how early treatment begins.
The longer scoliosis is present, the more "stuck" it becomes due to ligaments and muscles becoming short and stiff, and bones becoming asymmetric.
The younger the child and the larger the scoliosis, the greater the risk of progression.
Determining a child's Risser helps determine where they are in their growth, as well as their risk of progression.
It is important to take into consideration multiple factors when assessing the risk of scoliosis progression and potential need for treatment, including the magnitude and pattern of the curve, age, gender, and skeletal maturity.
Bracing as an effective treatment option
A brace is the only tool proven to work for curves over 25 degrees.
Successful brace treatment depends on how straight the brace makes the spine.
Multiple recent scientific studies have confirmed that bracing has been shown to be effective when worn 23/7.
The smaller the curve can become before adulthood, the less it will potentially progress in adulthood.
Non-surgical treatment options such as ScoliBrace OverCorrective bracing and specialized exercises, ScoliBalance, have been shown to be effective in preventing or slowing scoliosis progression and improving spinal alignment.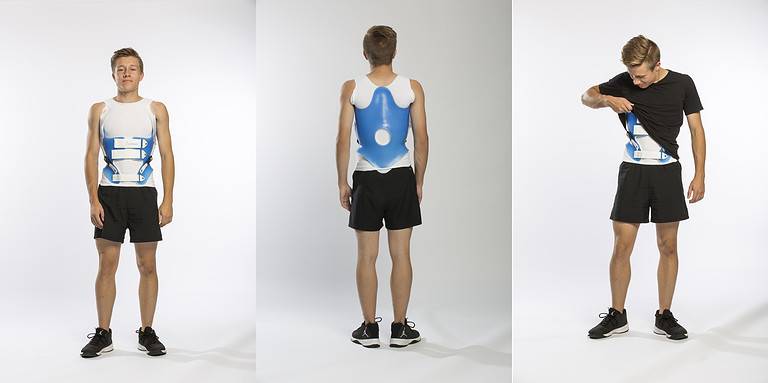 FAQ: Frequently Asked Questions
chiropractor with hospital experience
Meet Dr. Justin Trosclair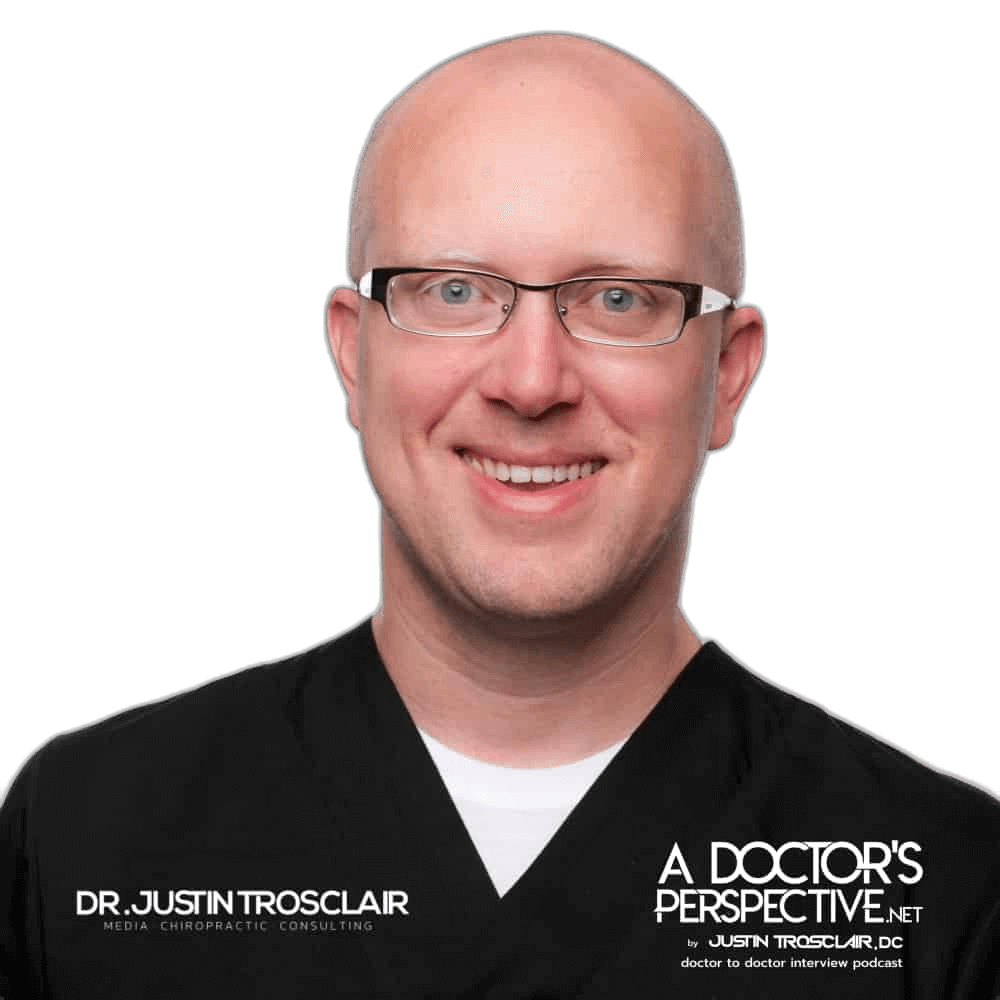 Born & raised in Breaux Bridge, he attended LSU and obtained the chiropractic degree in Texas in 2007.  He spent 6 years in Denver, CO at his private practice. Once he sold it, he spent 5 years in a hospital TCM Department in Yunnan, China. He then ventured to a private clinic in Germany furthering his skills in a unique scoliosis chiropractic technique. He is certified Basic Level 1 in Scolibalance corrective scoliosis exercises.
Dr. Trosclair has many years of experience evaluating and treating nearly 7000 patients for various neck and back pain aliments with chiropractic adjustments, muscle work and exercises.
All those years have come full circle to be able to offer you the best treatment available from the comfort of your home or convenience of your office.
Dr. Trosclair's Past Interviews















practiced in germany, china, & Usa
Books Authored by Dr. Justin
Call Now To See How We Can Help
We treat the problem areas that are too tight so they relax. We wake up the overly stretched area to regain it's normal elasticity. Then use the kinesiology tape in very unique patterns to functionally support these new correct changes. Typically prividing great pain releif and a feeling of support. Call today to talk to Dr. Trosclair, especially if you are in the LA, MS, OK, AK, TN, KS, KY or Houston area about how we can work together to fight scoliosis, contact our office today at (337) 453-5199.
Download the Top 10 Exercises & Stretches
[rainmaker_form id="12256"]
Download 6 Tips for Headache Relief
[rainmaker_form id="12256"]
Download the 10+ Basic Scoliosis Exercises
[rainmaker_form id="12256"]
Download the Ultimate Fat Burning Checklist
[rainmaker_form id="12256"]