Experience gentle and effective relief from pain and improved overall health with Instrument Based Adjusting - the researched and proven chiropractic technique that uses a specialized instrument for precision adjustments.
With a speed 100x faster than your hand, you can get 25% more motion into the spine ALL with NO twisting, NO Popping and NO Cracking. A great way to get rid of neck and back pain in as little as 6 visits.
How Instrument Adjusting Benefits a Patient
Adjustments Given with No Adverse Side Effects
Tools provide more spinal motion
So Fast your Muscles have No time to tighten up
Dr. Justin was Certified in Activator & Impulse
Dr. Trosclair stands out as the only practitioner in the region with this distinction
Discover the Power of Instrument-Assisted Adjusting
Introducing the Activator Method and Impulse Adjusting Instruments – a highly effective chiropractic technique that can reduce pain and disability, increase range of motion, and provide immediate and long-term relief. With instrument-assisted adjusting, you can experience the benefits of chiropractic care without any forceful manipulation.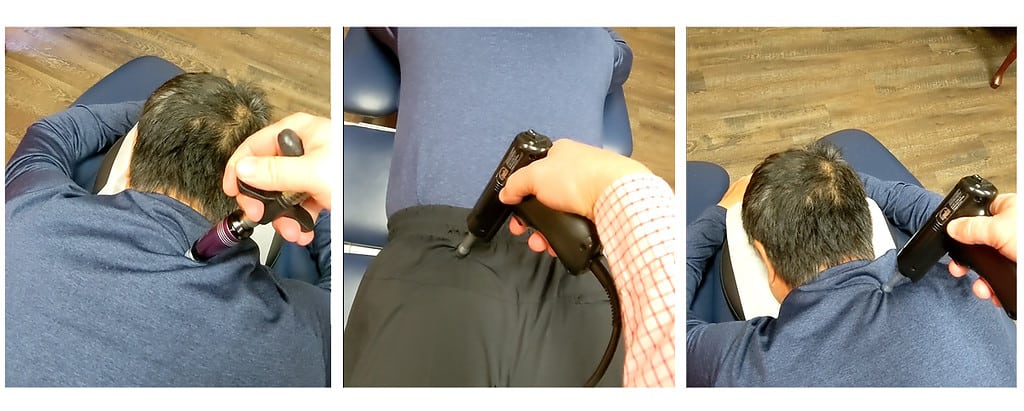 Get Relief from Pain with Instrument-based Chiropractic Adjusting
If you're suffering from pain in your back, neck, or extremities, the Impulse and Activator Methods of chiropractic adjusting might be just what you need. These innovative techniques are safe, effective, and gentle, and they use handheld instruments to target problem areas of the spine and joints. Dr. Justin Trosclair is a highly skilled and certified chiropractor who specializes in these cutting-edge techniques.
I was having migraines just about everyday for the past 6 months. I started seeing a chiropractor and it helped some, but now I see Dr. Trosclair and I haven't had a migraine since we started two weeks ago. I think it has to do with his Activator technique, but I just know that now my life doesn't revolve around aspirin and pain killers.
I am a body builder who competes in competitions. During the off season I was having trouble with my lateral raises. He did adjustments with that 'clicker' and did some muscle work on the shoulder and arm. I didn't think the Activator was going to do much, but I figured he is the doc I'll give him a few times. All I can say is WOW. I saw the doc around 6-7 times and got out of pain and was able to lift properly again.
My son went to all sorts of doctors but go no relief from his mid back pain. I was able to finally convince him to go to Dr. Trosclair because he has been really successful at helping me with my headaches, low back pain, and sciatica. After just 2 visits his pain subsided for a few weeks. I highly recommend him to my friends and family and to anyone who is skeptic, just give him a try…you won't regret it
You Deserve the VIP Treatment
Call or Schedule Online Below
Exam & Treatment normally 155
Complete Treatment Package
Meet Dr. Justin Trosclair
Born & raised in Breaux Bridge, he attended LSU and obtained the chiropractic degree in Texas in 2007.  He spent 6 years in Denver, CO at his private practice. Once he sold it, he spent 5 years in a hospital TCM Department in Yunnan, China. He then ventured to a private clinic in Germany for 2 years furthering his skills in a unique scoliosis chiropractic technique. Now he has advanced training in 3d over correction exercises via ScoliBalance approach from ScoliCare.
Dr. Trosclair has many years of experience evaluating and treating nearly 8000 patients for various neck and back pain aliments with chiropractic adjustments, muscle work and exercises.
All those years have come full circle to be able to offer you the best treatment available from the comfort of your home or convenience of his office in Acadiana.
Dr. Justin's Authored Books and Past Interviews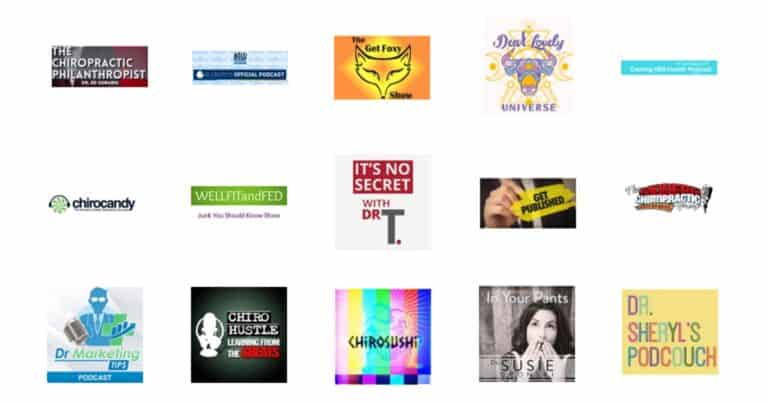 5 Monthly Lectures -Shanghai Qiangzhi Hospital

H

ands-on Workshop – SuiYang, China

Lecture at 4

th

Annual WRDCA – TianJin, China

Podcast 

host 250+ Episodes

5 years in China (hospital based)

2 years in Germany (scoliosis specialty)

Download the Top 10 Exercises & Stretches
[rainmaker_form id="12256"]
Download 6 Tips for Headache Relief
[rainmaker_form id="12256"]
Download Basic Scoliosis Exercises
[rainmaker_form id="12256"]
Download the Fat Burning Checklist
[rainmaker_form id="12256"]