Scoliosis Center of LA & Back Pain Relief for Adults and Children in South Louisiana
When neck and back pain strikes, our motto is '7 visits to a pain-free you'. Get quick relief and return to your active life with less time in the doctor's office.
Straightforward Pricing

No Long Treatment Plans

No Cracking /Twisting Option


Minimal Appointments Needed

Membership Plans to Save Money

VIP Concierge Atmosphere

ScoliBalance

®

for Posture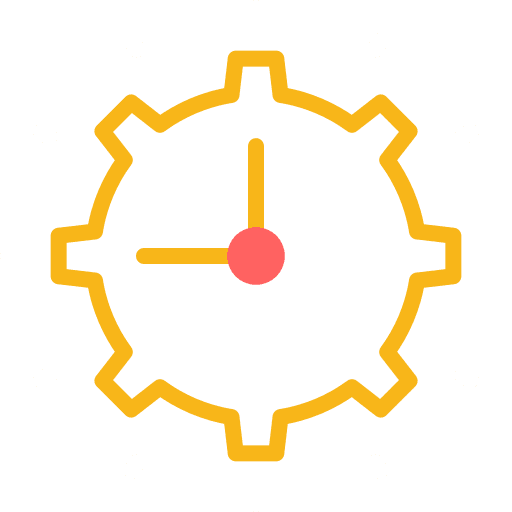 No waiting rooms

No doctor note for work

No commute

No leaving your home

No Traffic

No shuffling the kids around

After Hours Appointments

Weekend Availability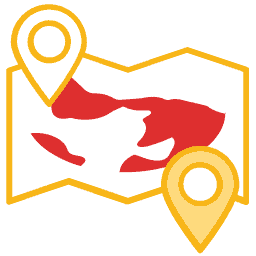 Self-Care tailored to you and your abilities.

Instrument Adjusting Option
Specific Detailed Massage


Feel better quicker & longer

Chiropractic Adjustments

Exercises & Stretches

Cold Laser & Kinesiology Taping
Direct Care Chiropractic Treatment
Adjustments (No twisting available)
Dr. Trosclair is well versed in traditional chiropractic adjusting techniques.
He also specializes in the non twisting, non popping type of adjustments using instruments. He can be more specific, and deliver a much faster, consistently controlled and exact force to any vertebrae on every patient all day long that needs motion restored.
Massage & Mobility Training
Offering you five years of experience with the popular vibration massage guns plus 14 years of hands on massage techniques.
Expect stretches, exercises and other help so you can get back to your active life and stay that way.
A library of videos and handouts are available on this site.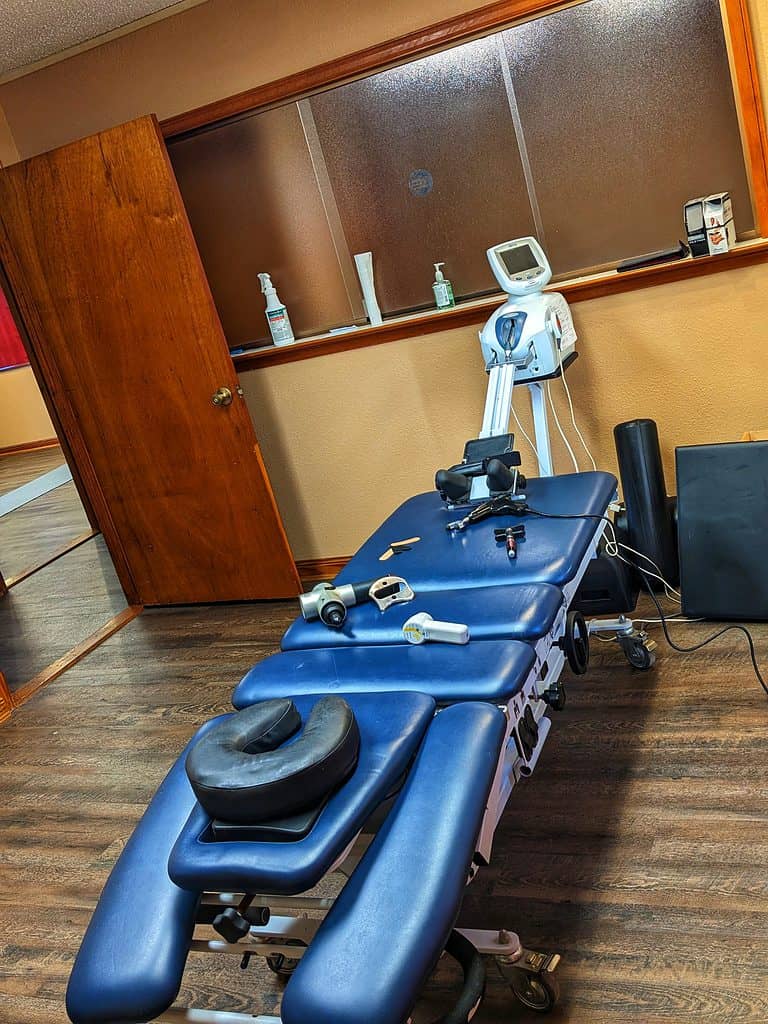 Spinal Decompression for Disc Pain
The DTS spinal decompression system that we have in our office allows you to gently and safely put tension in the lower back or neck to create what's called a "negative pressure" inside the injured discs. This negative pressure creates a vacuum effect that actually draws the bulging or "slipped" disc material back to its normal position. It also brings fluid into the disc to help it re-hydrate and heal.
Scoliosis Treatment for Kids & Adults
Scoliosis treatment for adolescents and adults can be for pain relief and cosmetic/ postural improvements. Of course for kids the main goal is to halt the curve from worsening but also improve it.
We see results without bracing based on a special technique learned in Germany and being certified in ScoliBalance by ScoliCare.  We do Not just adjust the spine.
Cold Laser & Kinesiology Taping
Cold laser (special red light) can speed the healing process, reduce pain and increase flexibility. It's pain free and can be brought to your location.
Kinesiology Taping can help support the muscles and joints during activities therefore reducing pain while you do what you need to.


Don't Give Up Hope - You Found The Right Place
At Dr. Trosclair's Scoliosis Center of LA and Mobile Chiropractic of Lafayette and Acadiana we know you are the kind of people who want to be pain free and enjoying the activities that make you happy. In order to be that way, you need your pain to stop interfering with life.
The problem is these symptoms don't go away on their own completely which is why they keep showing up, which makes you feel frustrated, irritable and hopeless.
We believe that everyone deserves a chance at pain relief and we can help you reach your health goals.
That's why Dr. Justin gets great results: he listens, customizes treatment to you and offers straightforward pricing.
"I was having severe burning pain in the right leg, groin and gluts for several years. I had tried everything from reflexology to acupuncture to adjustments from chiropractors and only found temporary relief (approx 2 days). I couldn't dance (which I love to do) anymore, some days I could barely walk and many nights no sleep due to the nonstop pain. Dr. Trosclair came visit my place of work one day and he mentioned spinal decompression so I decided to give him a chance. It is an absolute miracle what 10 visits have done for my physical and emotional well-being! I have no more pain! I do not have to take Advil all day long. I sleep and can walk 45 minutes per day! And I Can DANCE!!!
Mrs. Dao: daoI suffer from asthma and have neck pain that prevents me from turning my head. Now I can turn freely and I am able to take deeper breathes than I have in years.. Mrs. Bai: I came in with headaches, hip pain and low back pain. The headaches went away pretty quick. I take care of my grandkids full time. All that bending over has gotten my back hurting and numbness in my legs. I've tried the TCM department in town but it just hasn't worked. I came visit the foreigner and he got be pain free. As a bonus he and his wife are just so lovely and we enjoyed talking with them.
Mr. Dao was experiencing low back pain right above the tailbone. He drove 3 hours to the million+ capital city and also to another city 2 hours away. Both places gave him injections and acupuncture and cupping but after a few days the pain has kept coming back. He heard there was an American doctor in a small town of 200,000 people and was trained for spine pain. After several treatments he was pain free. The delight on his face and enthusiasm with the results was a great reminder of just how powerful and transformational chiropractic care can be for someone's life
We Are Excellent At Treating
Listen to Dr. Troslcair go in-depth on Scoliosis Management on this podcast episode.
Exam & Treatment normally 155
Complete Treatment Package
You Deserve the VIP Treatment
Call or Schedule Online Below
Meet Dr. Justin Trosclair
Born & raised in Breaux Bridge, he attended LSU and obtained the chiropractic degree in Texas in 2007.  He spent 6 years in Denver, CO at his private practice. Once he sold it, he spent 5 years in a hospital TCM Department in Yunnan, China. He then ventured to a private clinic in Germany for 2 years furthering his skills in a unique scoliosis chiropractic technique. Now he has advanced training in 3d over correction exercises via ScoliBalance approach from ScoliCare.
Dr. Trosclair has many years of experience evaluating and treating nearly 8000 patients for various neck and back pain aliments with chiropractic adjustments, muscle work and exercises.
All those years have come full circle to be able to offer you the best treatment available from the comfort of your home or convenience of his office in Acadiana.
Dr. Justin's Authored Books and Past Interviews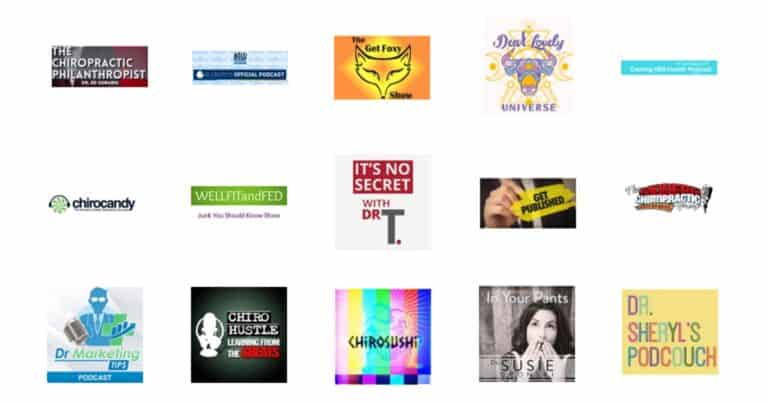 5 Monthly Lectures -Shanghai Qiangzhi Hospital


H

ands-on Workshop – SuiYang, China

Lecture at 4

th

Annual WRDCA – TianJin, China

Podcast  host 250+ Episodes
5 years in China (hospital based)
2 years in Germany (scoliosis specialty)
Direct episode on Scoliosis and Kyphosis Management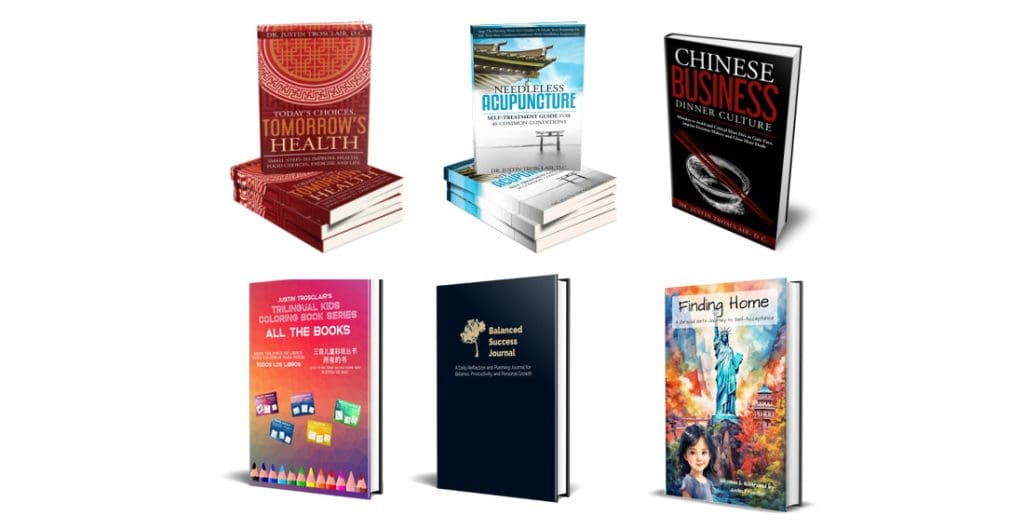 Download the Top 10 Exercises & Stretches
Download 6 Tips for Headache Relief
Download Basic Scoliosis Exercises
Download the Fat Burning Checklist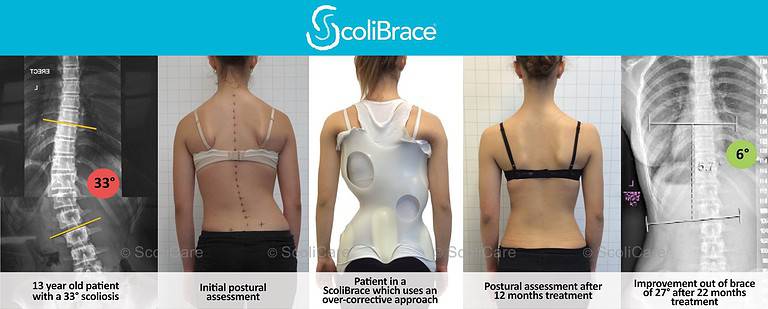 Scoliosis services for kids and adults. Plus chiropractic services for neck and back pain relief (even a no cracking option).