Scoliosis Center of Louisiana and House Call Chiropractic (same business) are different than most chiropractic offices in several ways:
Our Approach To Healthcare
Most doctors only treat symptoms. We don't believe in this "Band-Aid" style of health care. Our approach has always been to heal the cause of the symptoms. This approach works better because not only will you feel better, but your body will also be healthier.
We Get Results
Our approach to living pain-free and stress-free produces results. Bottom line: our patients get back to enjoying their lives and performing their best at work.
Our Mission Statement
Our goal is to be a part of your health care team by encouraging optimal health potential by restoring proper nerve integrity.
As a results based clinic, we offer quick, pain relief care so you get the relief you've been wanting, with customized treatment and straightforward pricing.
We Have Fun
Our office is not your typical stuffy doctor's office.  In our office we like to have fun.  We take your health extremely serious, but we do it in a fun and friendly atmosphere and we treat you with respect and dignity.
Family Atmosphere
Once upon a time, there were family doctors.  In today's health care system, family doctors are rare.  Our office is different.  We see lots of families in our office.  It's not uncommon to see a mom and her children all come in together to receive chiropractic care.  Husbands and wives come in together for care and entire families all are under care.
We have a lot of families who use our chiropractic care on a regular basis to keep themselves healthy.  We consider our patients part of our family and we treat them that way when they are in the office.
Technology
Today's health care revolves around technology, so we invest in the latest medical technology to help our patients achieve their goals.
Upfront and Honest
We want your condition and your treatment to be clear to you at all times, so we explain as best we can and encourage you to ask questions to best make plans and goals for your health.
We explain our fees upfront so you know exactly what personalized care you will receive with no hidden charges.
You Don't Have To Wait Long
Some doctors make you wait in their reception room 30 to 45 minutes before you can see them.  Not in our office.  In our office your wait in the waiting room will be less than 15 minutes 90% of the time.  We respect your time and do our best to keep on schedule.
What You Can Expect On Your First Visit
Your first visit whether at your home or my office will give you an opportunity to find out if chiropractic care can help you. You will receive a thorough case history and examination to make sure that your condition can be helped through the natural healing of chiropractic adjustments.
Here's Our Procedures With New Patients
Step One: All new patients are required to fill out the new patient paperwork (available online).
Step Two: You will have a consultation with Dr. Trosclair to discuss your health problems.
Step Three: Diagnostic chiropractic, orthopedic, and neurological examination procedures to determine if chiropractic care or spinal decompression is appropriate for your condition.
Step Four: Dr. Trosclair will advise you to the need of additional procedures such as laboratory and x-ray tests, if necessary.
Step Five: If your case requires immediate attention, emergency care will be administered.
Step Six: You will be informed about your examination results and whether or not your case has been accepted.  A treatment program will be explained to you as well as being advised concerning financial arrangements and insurance coverage as appropriate.
Step Seven: Treatment will begin and continue as scheduled until your condition has been fully corrected, or until maximum possible improvement has been obtained.
We care about your health! Call  337-453-5199 to schedule your appointment and get started today.
—
We Used Advanced Treatments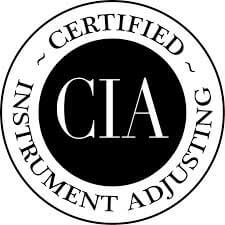 We offer many of the latest advancements in health care.
Impulse Instrument Adjusting
The inventors of this technique are major researchers for the chiropractic profession and developed this instrument based on what research was showing them. Dr. Justin personally uses it because it has been determined that the Impulse instrument delivers 25% more motion into the joints, which is what all chiropractic techniques aim for, and because speed is of utmost importance, it is also twice as fast as the previous mentioned technique and 100x faster than the traditional by hands adjustment. Impulse delivered treatments are faster than the body's natural tendency to tighten up and resist the adjustment, adding to the comfort of the treatment and the patient's satisfaction.[/vc_column_text][vc_column_text]
Activator Methods Chiropractic Care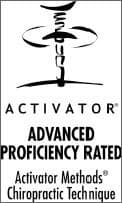 Activator Methods Chiropractic Technique,is a gentle, low-force technique that uses a hand held instrument to realign the patient's spine and extremities and restore proper nerve function. The patient does not hear any "cracking or popping". The Activator Methods Chiropractic Technique (AMCT) has evolved from 40 years of clinical study and uses the latest advances in orthopedic, neurological and chiropractic examinations to find joint dysfunction in the spinal column and extremities and restore it to health.
Use of the Activator Adjusting Instrument gives consistent low-force, chiropractic adjustments. It is a very safe and highly effective procedure for all types and ages of patients, and is one of the most researched techniques in Chiropractic. Dr. Trosclair was drawn to this technique because of the superior results he achieved with patients and has been Advanced Proficient since February 2005.
DTS Spinal Decompression System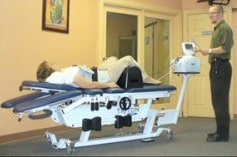 With a majority of the population experiencing back pain in their lifetime, lower back pain is the most common ailment facing healthcare providers today. In the past physicians were faced with limited resources for successful treatment. With the age of technology and the low success rate of back surgery, patients have become more educated to alternative treatment for back pain relief. This changing trend is evident by the billions of dollars spent each year on alternative healthcare.
By combining science with the latest in health care technology, Dr. Trosclair can offer patients an effective alternative to surgery.
KinesioTape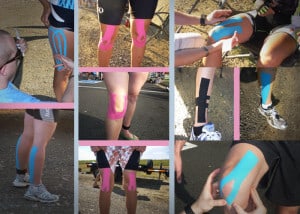 Dr. Trosclair was a Certified Kinesio Taping Practitioner. Kinesio Tape is a special tape that is 110% of the strength of your skin.
When applied to your injured muscles it creates a lift and this allows pain reduction, reduces muscle spasms, and helps hold the adjustments. It also helps speed the draining of swollen tissues from hematomas or sprain ankles. In effect it causes the bruising to disappear much quicker.
Cold Laser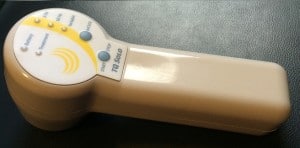 Over 4000 studies have been conducted to validate the effectiveness of laser therapy.
The TQ Solo Cold Laser is the only handheld portable device with exclusive Multi Radiance Technology.
Multi Radiance Technology synergistically incorporates 4 proven radiances (light/laser), providing the ultimate phototherapy environment for relieving pain.  Benefits from cold laser: Rapid cell growth, faster wound healing, anti-inflammatory action, increased blood flow, pain relief from tendinitis, muscle spasm, swelling, and great results for shoulder, knee, ankle, and spine disorders. In plain English: Reduces Pain, Reduces Inflammation, Increases Range of Motion, Faster Healing,  Penetrates up to 5 inches deep.
Our Treatment Goals
We have 3 goals when you come to our office:
Get you out of pain as quickly as possible.
Correct the cause of your pain then strengthen your muscles to make sure your health is restored and your spine is stabilized.
Provide wellness care to make sure we prevent your condition from returning in the future.
Call to 337-453-5199 to schedule your appointment and get started today.