Bayou Teche Chiropractic is different than most chiropractic offices in several ways:
Our Approach To Healthcare
Most doctors only treat symptoms. We don't believe in this "Band-Aid" style of health care. Our approach has always been to heal the cause of the symptoms. This approach works better because not only will you feel better, but your body will also be healthier.
We Get Results
Our approach to living pain-free and stress-free produces results. Bottom line: our patients get back to enjoying their lives and performing their best at work.
Our Mission Statement
Our goal is to be a part of your health care team by encouraging optimal health potential by restoring proper nerve integrity.
We Have Fun
Our office is not your typical stuffy doctor's office.  In our office we like to have fun.  We take your health extremely serious, but we do it in a fun and friendly atmosphere and we treat you with respect and dignity.
Family Atmosphere
Once upon a time, there were family doctors.  In today's health care system, family doctors are rare.  Our office is different.  We see lots of families in our office.  It's not uncommon to see a mom and her children all come in together to receive chiropractic care.  Husbands and wives come in together for care and entire families all are under care.
We have a lot of families who use our chiropractic care on a regular basis to keep themselves healthy.  We consider our patients part of our family and we treat them that way when they are in the office.
Technology
Today's health care revolves around technology, so we invest in the latest medical technology to help our patients achieve their goals.
Upfront and Honest
We want your condition and your treatment to be clear to you at all times, so we explain as best we can and encourage you to ask questions to best make plans and goals for your health.
We explain our fees upfront so you know exactly what personalized care you will receive with no hidden charges.
You Don't Have To Wait Long
Some doctors make you wait in their reception room 30 to 45 minutes before you can see them.  Not in our office.  In our office your wait in the waiting room will be less than 15 minutes 90% of the time.  We respect your time and do our best to keep on schedule.
We Used Advanced Treatments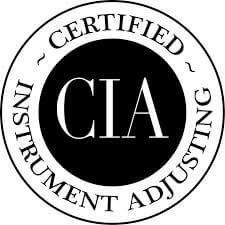 We offer many of the latest advancements in health care.
Impulse Instrument Adjusting
The inventors of this technique are major researchers for the chiropractic profession and developed this instrument based on what research was showing them. Dr. Justin personally uses it because it has been determined that the Impulse instrument delivers 25% more motion into the joints, which is what all chiropractic techniques aim for, and because speed is of utmost importance, it is also twice as fast as the previous mentioned technique and 100x faster than the traditional by hands adjustment. Impulse delivered treatments are faster than the body's natural tendency to tighten up and resist the adjustment, adding to the comfort of the treatment and the patient's satisfaction.