Sports Injury/ Rehab


We offer sports injury treatment. Myofascial release (with our hands or with instruments) are used to break up adhesions in the muscles.
This means if you have trigger points and ropey muscles, then we can relieve them fast and get you back on the field/court. We do these treatments not just for athletes but for any patient in our office. Shoulders, knees, ankles, elbows, tendinitis, patella pain, sprain/strains of any muscles, performance enhancement, and increased flexibility are all treated here successfully.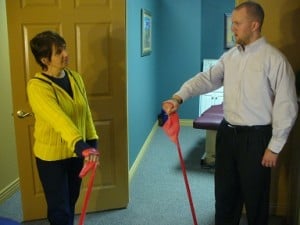 Rehab is utilized in our office. We focus on exercises and stretches that you can do at your home. This means low cost equipment that will get you in shape, your core muscles stronger, and increase muscle endurance. We believe that adjustments combined with rehab will get you quicker and longer lasting results.